Worldwise Alumni Network
The Worldwise Alumni Network brings our alumni from across our family of schools together on one platform. Co-created by alumni, the Worldwise Alumni Network aims to bring our alumni from across our family of schools together, and to build bridges for them to develop themselves personally and professionally, connect, re-connect and socialise with other alumni across our family of schools, and pioneer positive change - in industry, society, and the global community.
The Pons Talk: Alumni Podcast
The Pons Talk: Alumni Podcast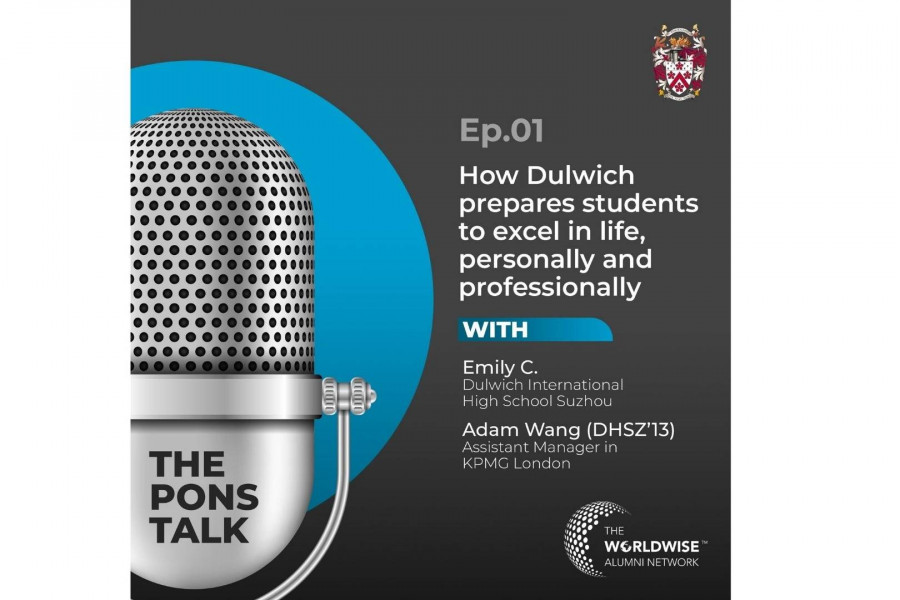 The Pons Talk is an all-new Dulwich podcast series where our current students interview exceptional alumni from our Worldwise Alumni Network to glean insights and learnings from their life experiences
The Pons Talk: Alumni Podcast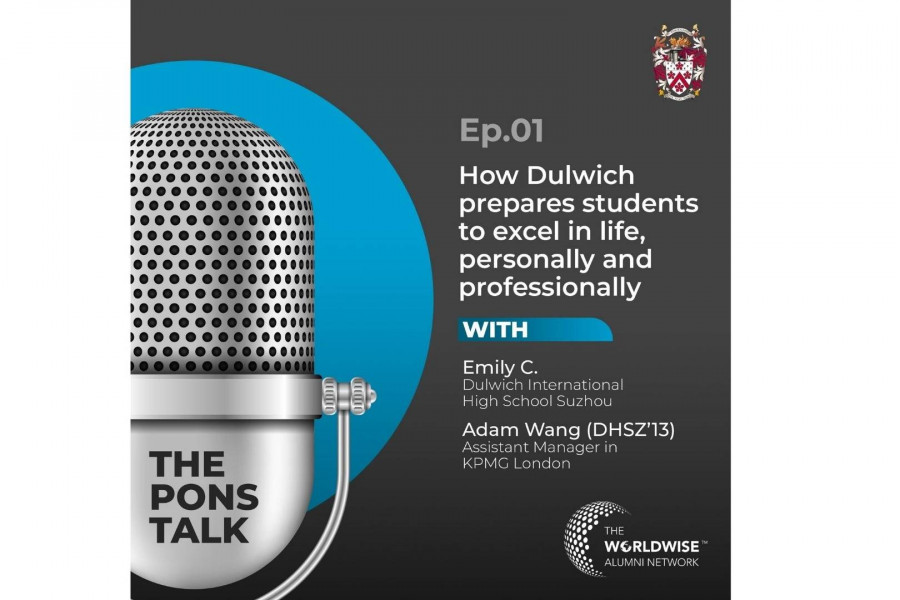 About Our Alumni Programme
'One Family of Schools' is a guiding ethos for Dulwich College International. This means that our students are not only connected to peers in their own schools but also across borders to the broader Dulwich network of schools. It is vital to us that this interconnectedness extends through to our alumni network. This is what will provide our alumni the strongest possible social and professional networks throughout each phase of their lives, at a truly global scale.
We want all of our students to always feel that they are a part of the Dulwich family. Worldwise Alumni are therefore any former students of a Dulwich College International or Dehong school who are 18 years and older, and no longer in secondary education.
Alumni are invited to join our official Worldwise Alumni Network engagement platform for regular news and updates from the group, to connect with each other, and to find professional development opportunities. We run regular events through out the world, in places such as New York City, Toronto, London, Amsterdam, Shanghai, Seoul and Hong Kong. Our alumni also share networking opportunities with the Old Alleynians alumni network at Dulwich College in London.
If you are an alum of a Dulwich College International school, please register for our platform by clicking on the link below. If you are a family member or somebody interested in offering support to our alumni, please let us know. We would love to work with you to create professional development opportunities for our dynamic alumni. For more information about the Worldwise Alumni Network and its development, please contact feedback.ioa@indulwich.com.