Academic Marathon Competition
Academic Marathon Competition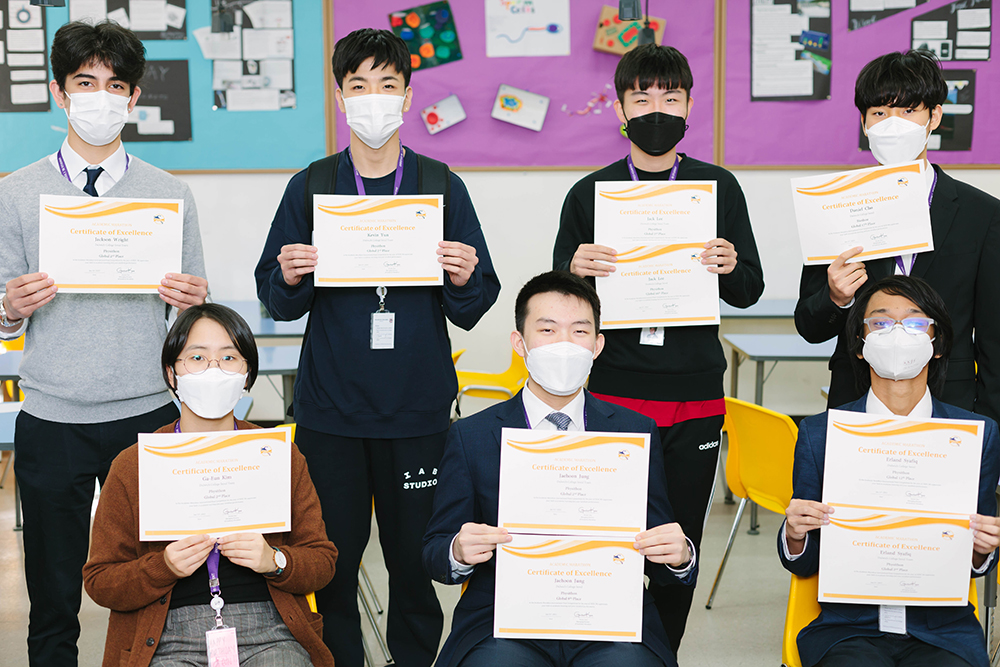 Just before the Seollal holidays, a number of our Year 12 students chose to take part in the Academic Marathon Online Competition in Biology and Physics. Within a timeframe of two hours, students had to solve as many subject-specific questions as possible within their chosen science subject.
Competing against schools with larger student populations, we held our own and our Physics team came 2nd globally in the 'Physithon' thanks to the tireless efforts of our students. Special mention must go to the following students, who gained enough points individually to achieve specific awards:
Jaehoon J - Global 8th place in the Physithon
Erland S - Global 12th place in the Physithon
Jack L - Global 16th place in the Physithon
Daniel C - Global 17th place in the Biothon
The Physithon Team: Jaehoon J, Ga-Eun K, Jack L, Erland S, Jackson W, Kevin Y - Global 2nd place for the team
Well done to all of our students who took part and embraced the competition enthusiastically. It served as a valuable opportunity to review their science knowledge while competing in a fun and lighthearted manner.
Mr Sancho Cheung
Senior Head of Science