University and Careers Counselling
University and Careers Counselling
A Personalised Learning Journey
At Dulwich College Seoul, we go above and beyond preparing students for exams; we prepare them to Live Worldwise. Our "best fit" philosophy starts as early as Year 8 and continues through to Year 13, guiding each student towards a university and life beyond Dulwich that aligns with their unique talents and aspirations. Learn More About Our Approach
Student-Led Empowerment
Our counselling isn't a one-size-fits-all affair. It's an interactive experience tailored to each student's values, curriculum interests, and prospective faculties. We champion the philosophy that the right educational environment can be a transformative experience, setting the stage for lifelong success.
Global Insights and Opportunities
When you join Dulwich College Seoul, you're joining a global network of passionate professionals. Our exceptional international faculty offers insights into admission trends across the world, providing our students with a competitive edge that transcends geographical boundaries. Explore Our Network
Wellbeing and Resilience
We understand that the journey to higher education isn't just an academic challenge; it's an emotional one too. Our comprehensive wellbeing programme ensures students aren't just academically prepared but also emotionally resilient, giving them the tools they need to navigate life's complexities both inside and outside the classroom.
Leaders of Tomorrow
We don't just foster graduates; our graduates are leaders. Our mentorship programme focuses on instilling a sense of self-determination and leadership from an early age. We're invested in helping each student become a global citizen who makes a positive difference in the world.
Meet Our University and Career Counselling Team
We are pleased to introduce our stellar UCC team that has a wealth of experience on both fronts – as a counsellor at a secondary school and admissions officer at renowned universities – and proven track record of supporting students to find their best-fit universities that will pave the way for their respective trajectories.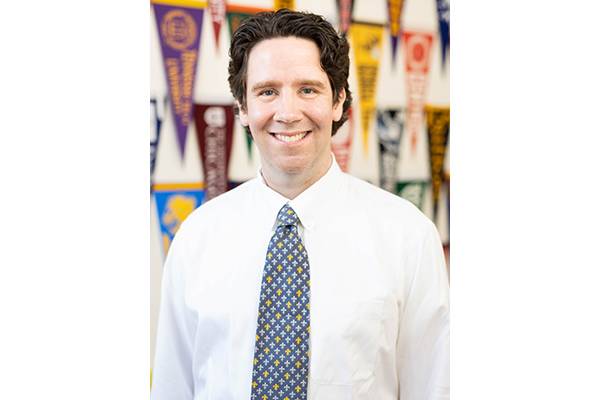 Paul Sweet, Director of University and Career Counselling (UCC)
Paul brings a wealth of international experience to his leadership role within the UCC team. Originally from Seattle, Washington, he joined us from St. Mary's International School in Tokyo, Japan. Committed to a philosophy that every student has an individual journey worth celebrating, Paul emphasizes the discovery of passion, skills, and future aspirations in his approach to counselling.
Paul brings a multi-disciplinary lens to his role – with a Bachelor of Business Administration from Gonzaga University and a Master's in Public Administration from Seattle University. His international experience is particularly enriching; he has served as Associate Director of Admission at Boston College and Babson College and was the founding Director of College Counselling for UWC ISAK Japan.
Under Paul's leadership, students are not only guided towards making informed decisions about their higher education but also encouraged to envision and shape their long-term futures with confidence and clarity.

Read Paul's Business Korea article reflecting his philosophy, 'How to Prepare Tomorrow's Business Leaders'
Joanne Kim, University and Career Counselling (UCC) Counsellor
Joanne's approach to counselling is inspired by her belief that every student's journey represents a unique set of individual goals, challenges, and dreams. Her affinity for understanding diverse educational needs, nurtured through years as an Additional Educational Needs specialist, enriches her perspective in university counselling. Joanne is committed to helping students meet their academic milestones and flourish as well-rounded individuals.
She is one of our first employees, joining the Dulwich College Seoul family in 2010. Joanne holds a Bachelor's degree in Telecommunications from Penn State University and a Certificate of College Counselling from UCLA. Her multifaceted educational background lends her the ability to guide students through complex decisions about their academic and professional futures.
Joanne's role ranges from helping students pinpoint their university of choice to guiding them through the maze of career options. Her expertise, dedication, and nuanced understanding make her an invaluable resource to our student body.
Connect With Us 
Are you a current or prospective parent with questions about our University and Career Counselling programme? Contact us today or schedule an appointment to speak with our team. We look forward to partnering with you in your child's educational journey. 
Email us at ucc@dulwich-seoul.kr 
University Acceptances Highlights
Please find the highlights of university offers our graduates have received from 2016 to 2023. We are proud to feature some of the world's most prestigious universities in the US, UK, Europe, Oceania and Canada.
FAQ
Q: How do international degrees, like the IB, impact U.S. university applications?
A: Contrary to the belief that U.S. universities favour AP, around 55% of our graduates who complete the IB programme historically get into U.S. universities. The IB programme cultivates well-rounded, academically accomplished students with the Extended Essay serving as a sought-after capstone project. Moreover, many U.S. universities recognize and award credit for IB scores, and IB-specific scholarships underscore its high regard.
Q: Should I apply to many universities to increase my chances of acceptance?
A: Rather than casting too wide a net, the focus should be on targeting universities that align with your goals. Applying to fewer, well-chosen institutions allows for greater application quality and personalised focus. Our graduates average only 6 applications per student, demonstrating their clarity and preparedness.
Q: Does applying through Early Action/Early Decision (ED) offer a better chance of acceptance?
A: Not necessarily. While statistically true, it's not solely due to the application timeline. Early Decision success is driven by the higher quality of applications, as it's a binding commitment. Only those genuinely committed and well-prepared opt for ED, leading to better application quality.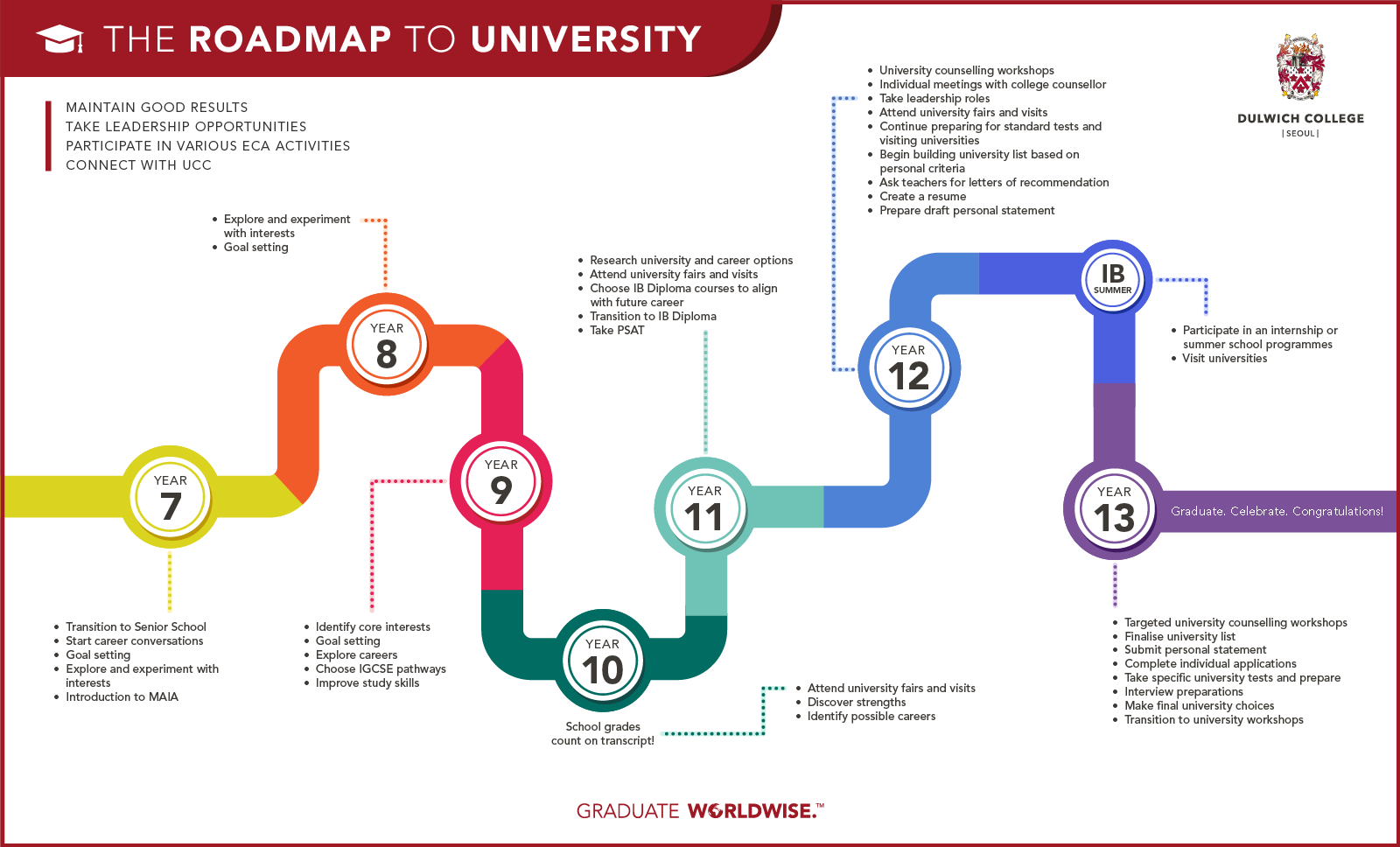 Q: How should I balance academics and extracurricular activities?
A: Focusing solely on academics neglects the importance of personal growth and skills development. While grades matter, equally crucial are communication, adaptability, and leadership skills. Universities value holistic growth and progression.