Congratulations to the Class of 2019
Congratulations to the Class of 2019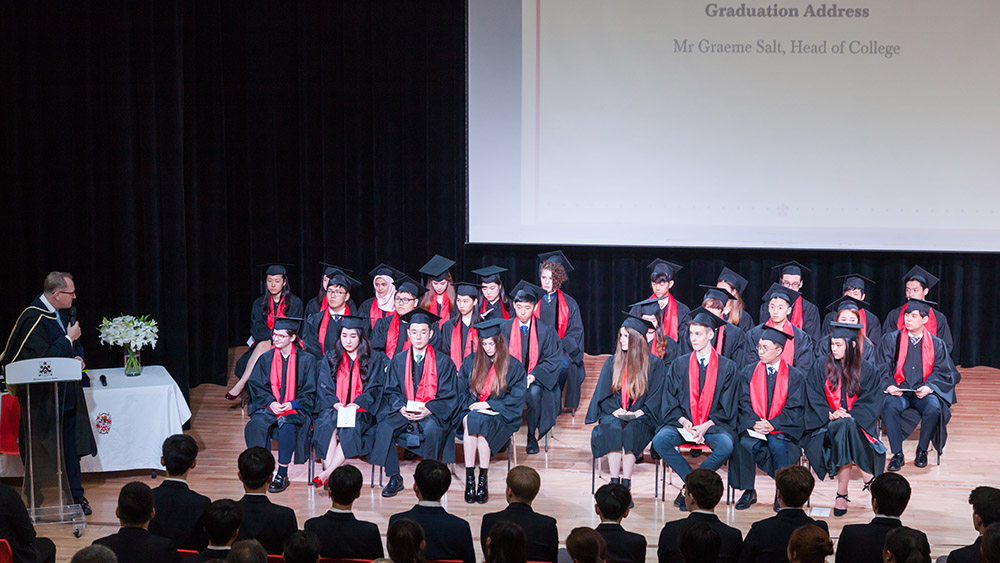 The highlight of last week was most definitely the Graduation Ceremony - the chance to say congratulations and farewell to Year 13. The entire college turned out to cheer and wish them well as they toured the building on their Graduation Parade. It was fantastic to see so many members of the Dulwich College Seoul community gathered together in celebration. I was especially touched by the singing and cheering from Primary school students, who waved flags to represent the countries our graduating students are heading off to next year. Families watched the parade in the Reception, and the Senior School made a huge noise in the final stages of the procession route. Thanks to all who turned out to support and to join in the fun.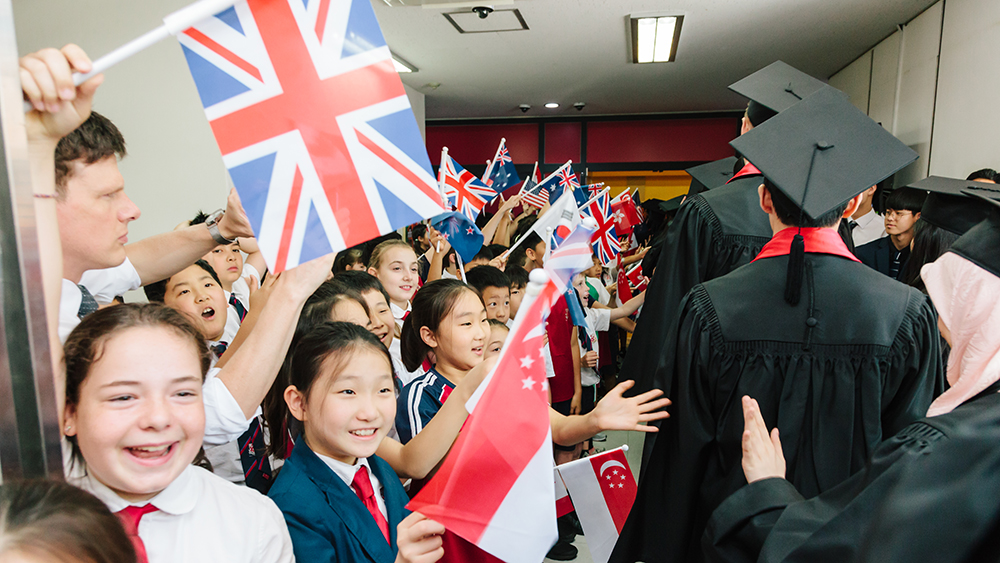 I was proud to lead the graduating students on their final walk through Dulwich College Seoul and was delighted to have the opportunity to speak about them during the Graduation Ceremony. It has been a personal privilege to work with them, to get to know them, and to share in their successes in the three years I have been at Dulwich College Seoul. They have reached the end the of challenging IB Diploma Programme, but have achieved so much more. I asked teachers to share their thoughts on our graduating students, and I was inundated with examples of courage, determination, creativity, kindness, leadership and teamwork. The Class of 2019 will be a tough act to follow!
Wherever life takes them, I hope that these graduates will remember their time here fondly. We will miss them, and the Senior School already feels different now that they have officially graduated. I hope they will keep in touch and let us know how they are getting on from time to time. They will always find a warm welcome here at Dulwich College Seoul.
Ms Sarah Harrison
Head of Senior School