Congratulations to the Class of 2021!
Congratulations to the Class of 2021!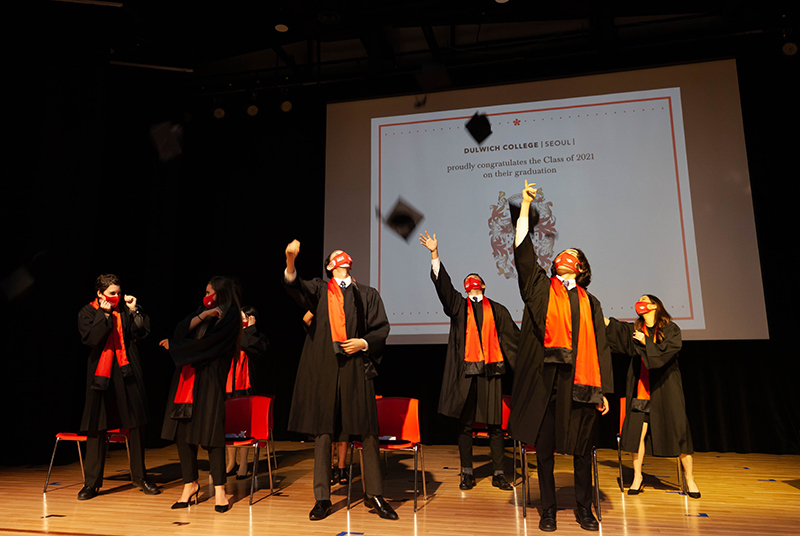 Congratulations to the Class of 2021!
Graduation Day is one of my favourite days of the year. This year, it gave me enormous pleasure to lead the celebrations for our smallest graduating class to date - just nine students! This tiny year group have battled through the challenges of COVID-19 and have coped admirably with the uncertainty that the past 16 months have thrown at them.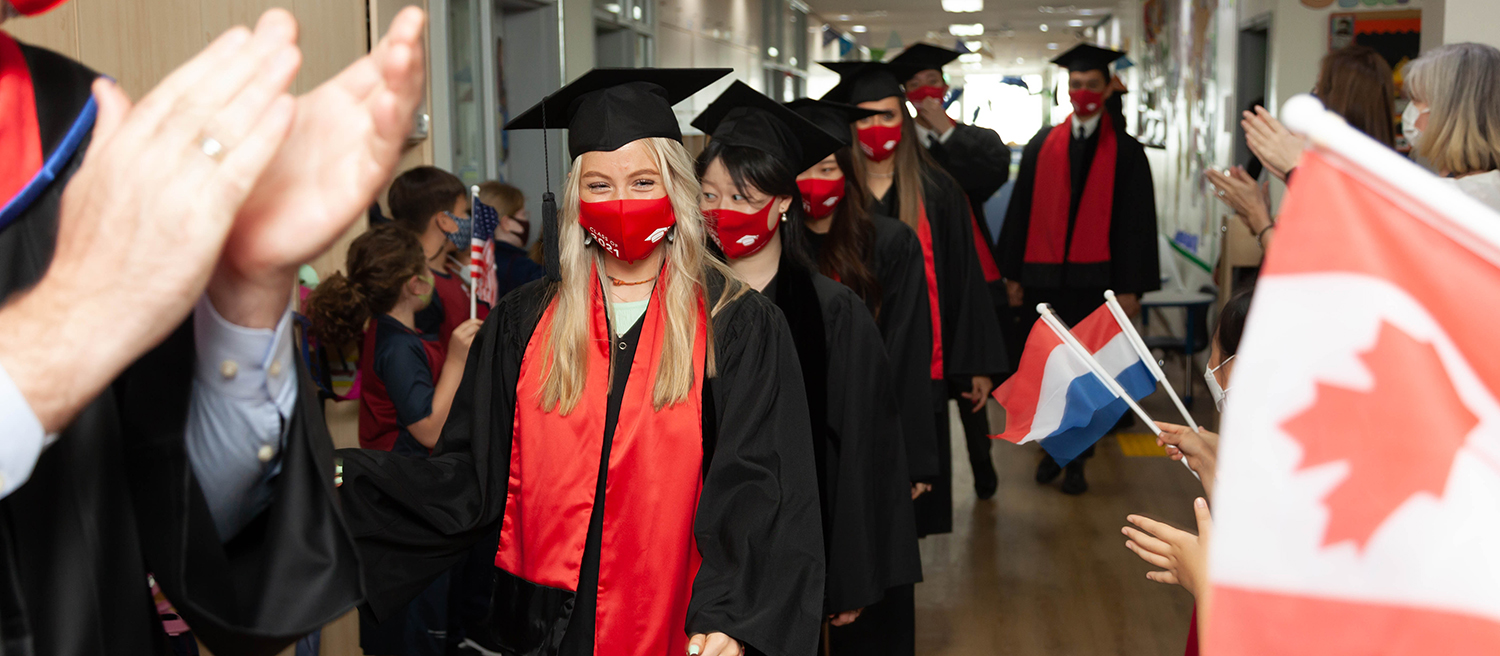 The afternoon of celebration began with the Graduation Parade - a chance for the Dulwich College Seoul community to congratulate the graduating students. We started on the 5th floor and worked our way down to families gathered in Reception. The corridors were lined with students, teachers and support staff, clapping and cheering. I was particularly impressed by the cheering from Primary school students, who waved flags to represent the countries our graduates are heading off to next year.
The more formal celebration took place in the Auditorium. Chiara F and Aaron J spoke on behalf of the graduating students. Mr Jonsson followed his address with a song, which was a surprise to all in attendance. There were some spectacular performances from students, and I got an opportunity to tell Year 13 just how fantastic they are in my remarks as they stepped up to receive their certificates.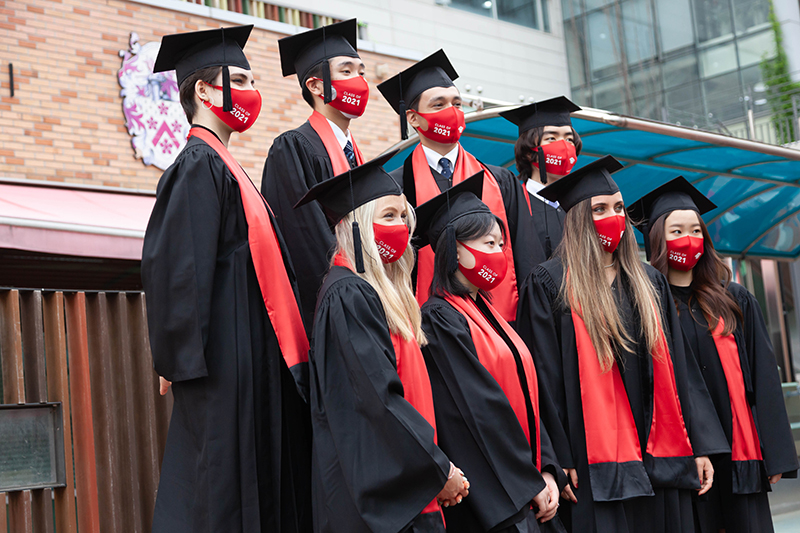 The Class of 2021 are a very special group of students. For such a small cohort, they made a big impact! The Class of 2021 will be a tough act to follow. Wherever life takes them, I hope that they will remember their time here fondly, that they keep in touch, and they come back to visit us from time to time.
Ms Sarah Harrison
Head of Senior School