Dulwich Chingu - Making Connections Across the College
Students from Year 2 to Year 13 were recently introduced to a new project being launched - "Dulwich Chingu". The word chingu means friend in Korean. In this project, each student from Senior School is paired with a student from Primary School. The purpose of this project is to forge a friendship or a relationship between students in order to enhance the wellbeing and social skills of all students. Year 10 students were paired with Year 3 students, and the journey of long-lasting friendships began.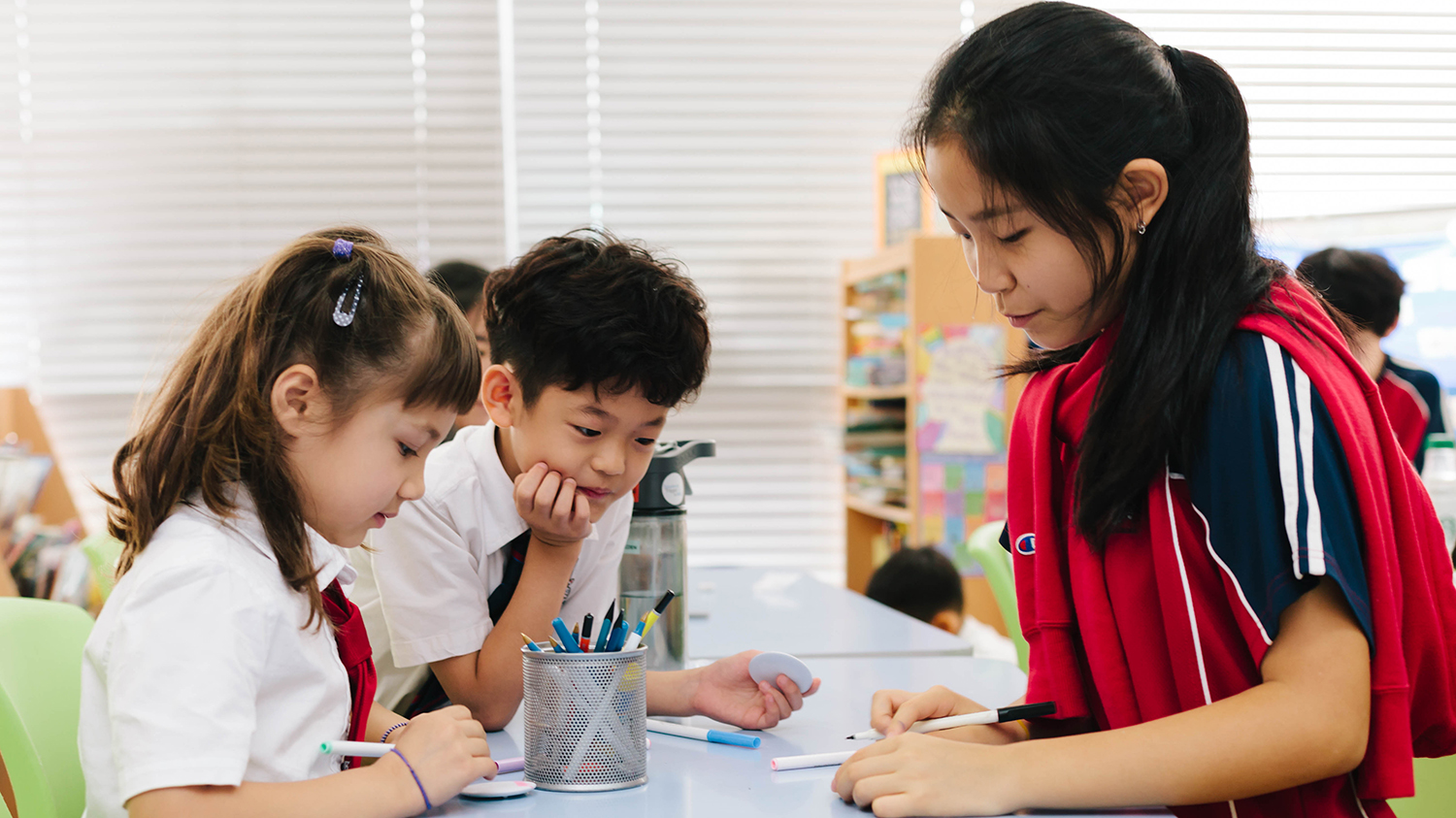 Before we met the Year 3 students, Year 10 were very excited yet nervous as they were going to encounter a group of young and exuberant pupils that they had not met before. Many were worried about how they would introduce themselves and how they could get to know each other better without being too intimidating. However, we were all looking forward to forging new friendships with younger students and getting to know them.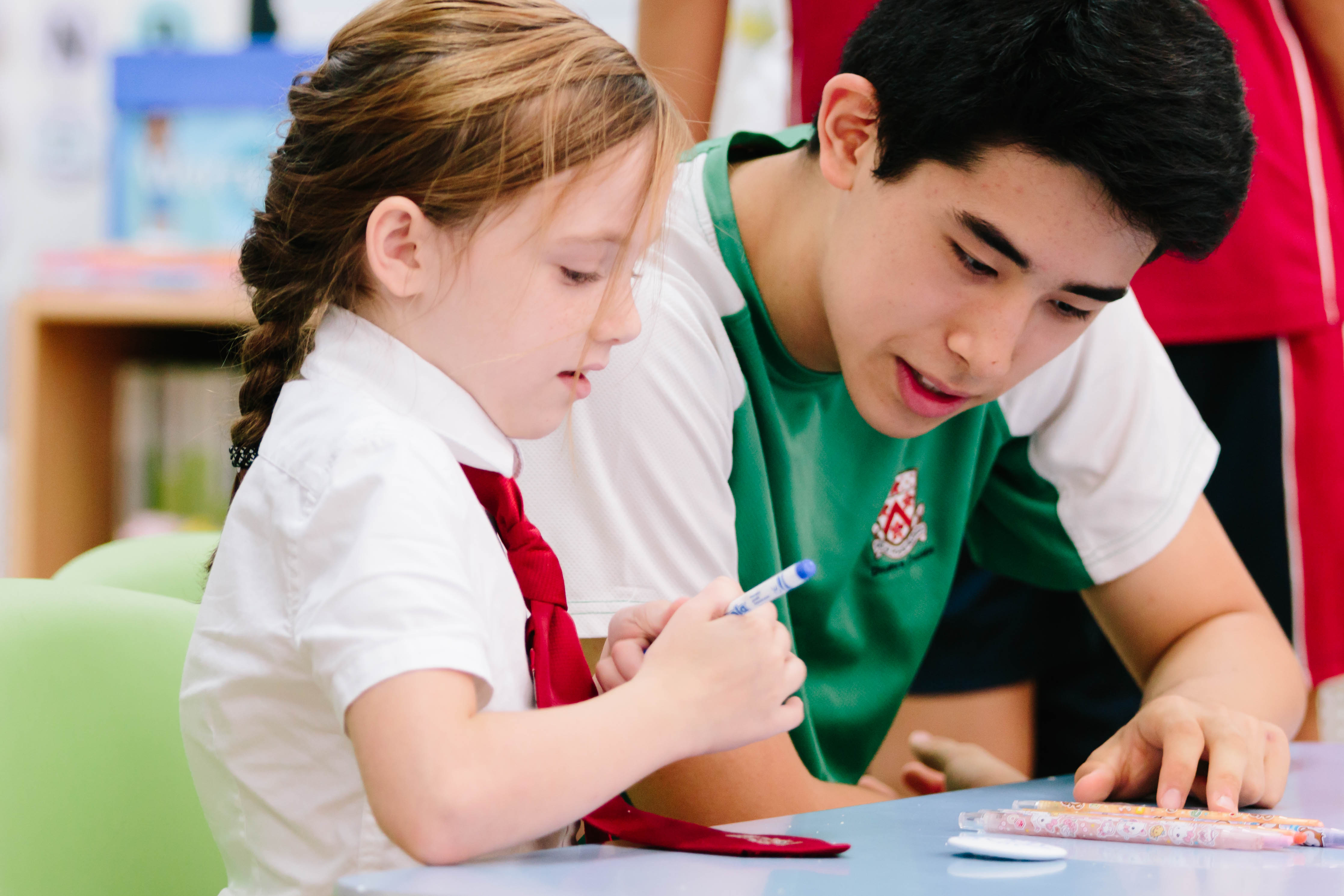 When we arrived in the Year 3 classrooms, we were happy to see so many young faces full of excitement and zest. We were surprised and pleased to see how the Year 3 students easily connected with us. While decorating badges, we talked about what each of us likes or dislikes. I found out that my friend does not like ice cream but loves lollipops. After this revelation, we went on to discuss about our hidden talents such as taking our thumbs off!! In addition, we bonded over our favourite animals, colours and even fruits! Who knew how much a Year 3 student could have in common with one in Year 10?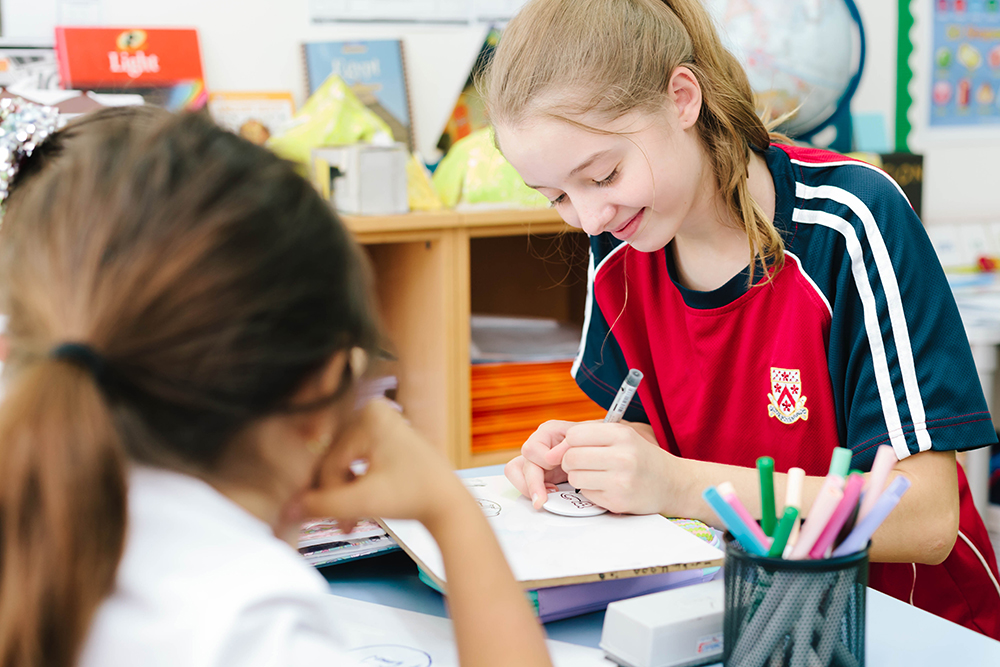 Year 10 really enjoyed their first Dulwich Chingu experience. Not only were the Year 3 students introduced to new older friends and role models, but Year 10s were brought back to the days free of homework and full of fun. Although it took a bit of getting used to at first, both year groups had an absolute blast and we cannot wait for World Mental Health Day when we get to meet up again for the aerial photograph.
Diti and Sophia, Year 10