Dulwich College Tech Expo 2018
Dulwich College Tech Expo 2018

Wednesday 24 to Saturday 27 January saw DCSL attend the inaugural Dulwich CollegeTech Expo to mark the opening of Dulwich Beijing's new SE21 facility. SE21 is the Dulwich network's newly formed initiative that will allow students to explore and gain new skills in the sphere of STEAM (Science, Technology, Engineering, Art and Mathematics) and Entrepreneurship for the 21st Century.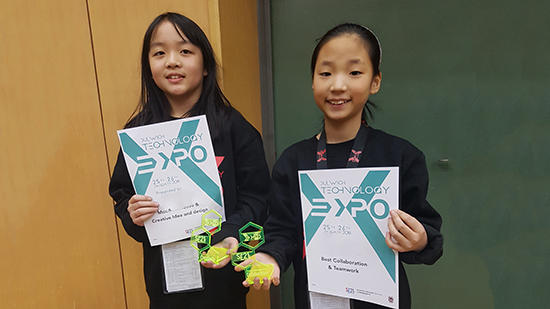 We took 15 students from Years 5 and 6 to take part in 4 days of competition, creativity, exploration and fun with a range of new tech. They were confronted with a challenging theme which faces us all looking into the future, food sustainability and were tasked with designing, producing and pitching a new food product which is thought of as one possible solution… insects! They had the opportunity to use Green Screen filming techniques, 3D printers, laser cutters, coding and robotics with other like-minded technology enthusiasts to create their product and convince a judging panel that their solution had the most merit. They all did themselves proud at the event and special mention goes to Yin Shuen and Danika who won awards for Creativity and Collaboration.
Looking beyond the competition, awards and use of new tech however, most impressive was the students willingness to create, collaborate, problem solve and communicate with a huge range of students from different schools and year groups. Above all these are the sorts of skills we look to encourage and will be of the most use in a future where our lives will be ever more intertwined with technology.
Mr Dilip Chakraborti
Primary School Subject Leader (Science and Technology)