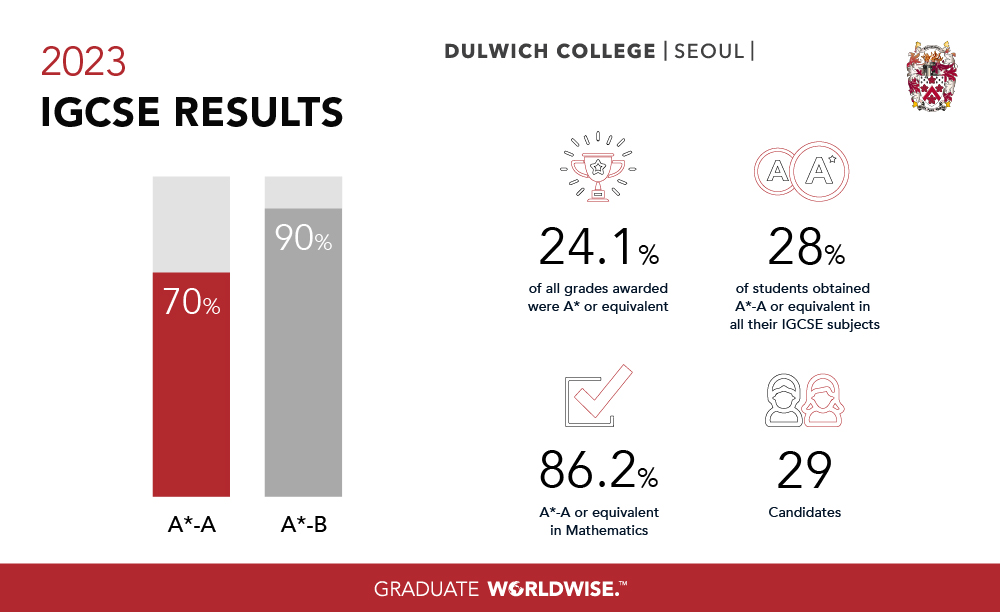 We are pleased to announce this year's IGCSE results. This achievement serves as a resounding endorsement of both the dedication displayed by our 29 candidates, and the exceptional support provided by our teaching staff.
We are especially proud to note that an impressive 70% of our students attained an A* or A grade, with a remarkable 90% scoring between an A* and a B. These figures don't just stand as numbers, but as a testament to our core value of academic excellence here at DCSL.
Congratulations to all of our students on these fantastic outcomes; your hard work has indeed paid off. And well done to our outstanding faculty, who continue to raise the bar for academic excellence.