Korean Studies - Educational Trips and Fun Projects
Korean Studies - Educational Trips and Fun Projects

During Korean Studies this term, Year 4 and Year 5 students had an educational trip to the National Palace Museum, Sejong Story Museum and the National Folk Village. At the National Palace Museum, Year 5 students observed traditional inventions during the Joseon Dynasty and explored the museums that explain Sejong's influence on the country. Year 4 students went to the National Folk Village to observe traditional daily life and made traditional musical instruments. The students also really enjoyed watching the farmers dance and later on watched a dynamic equestrian show which showed the defense tactics of the olden days. It was a great opportunity for the students to go outside of school and learn further about their cultural topics throughout this term.
Year 3 and Year 6 had special projects at Dulwich College Seoul. Korean Studies and the Art Department collaborated to create a crafting session for the students. Earlier in the term, Year 6 drew four gracious plants using ink brushes and calligraphy pens in order to experience the way of cultivating one's mind.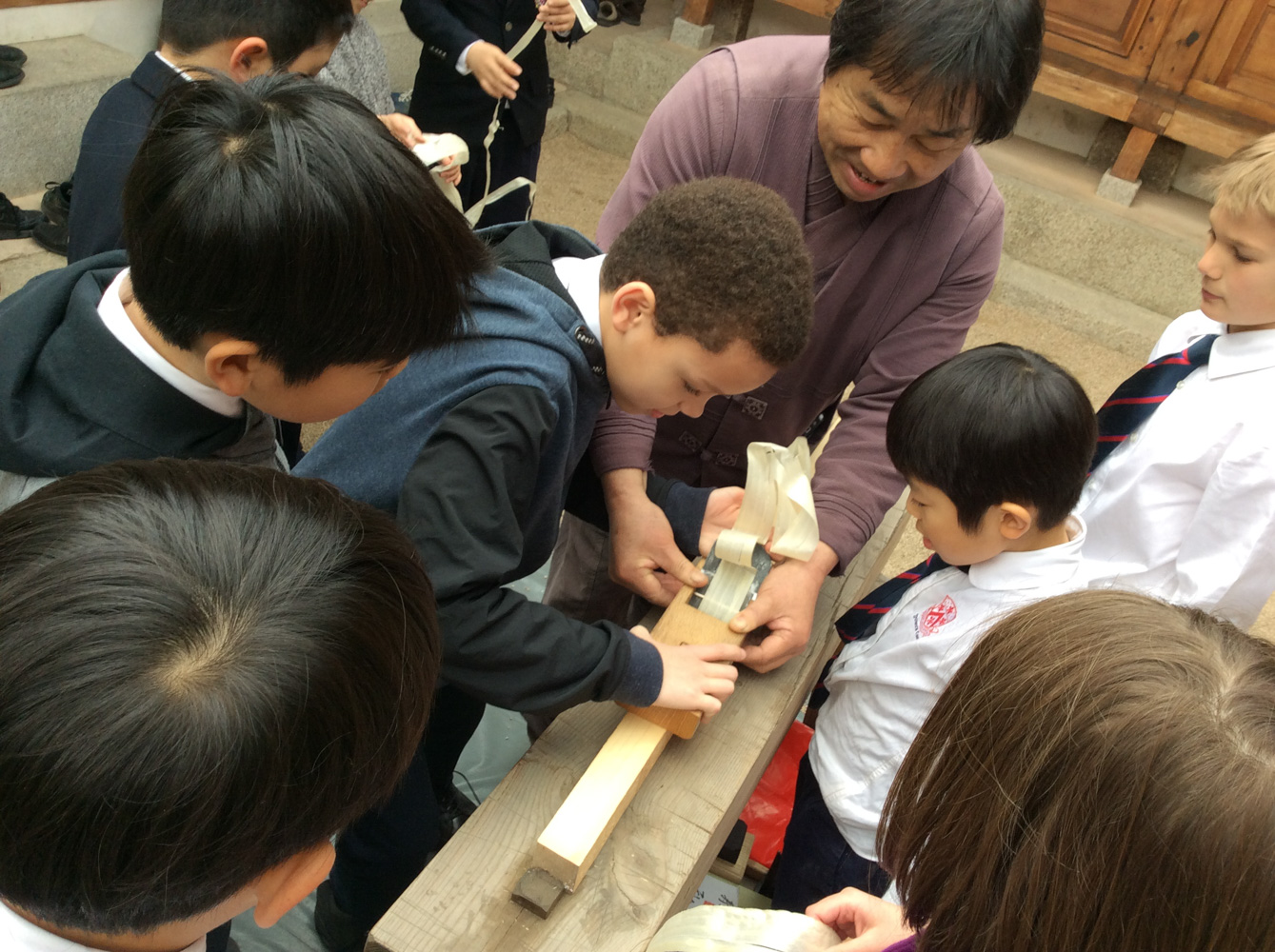 Last week and this week, Year 3 students experienced the process of making traditional paper (Hanji), and it came out beautifully!
Ms Jude Lee
Korean Studies and Language Teacher