New Dulwich College Seoul Library Wins Prestigious Design Award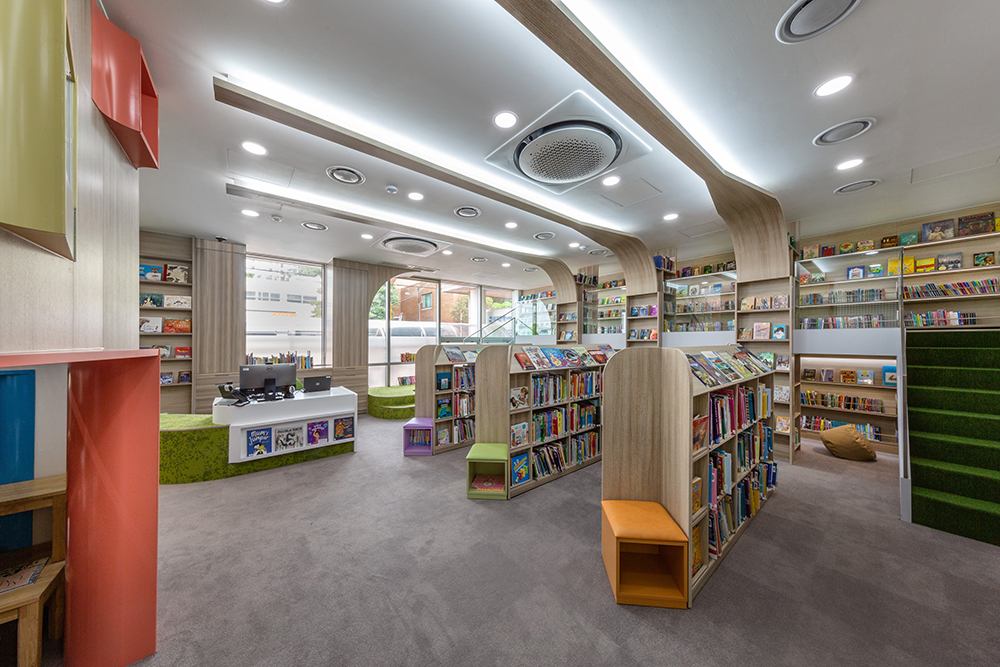 The Inquiry Hub designed by Seoul National University professor John Hong and his team to foster creative learning and play for our Primary School students received the prestigious American Institute of Architecture (AIA) International Region Award announced recently at a ceremony held in Dubai, United Arab Emirates (UAE).
The Inquiry Hub is a library and interactive learning space for Primary School children ages 4 through 7. This is Professor Hong's third consecutive win for the highly competitive 'International Region' award category, unprecedented by any architect in Korea.
"Our inquiry-based learning philosophy is all about igniting students' curiosity and supporting them in their journey of developing a love of learning. It is central to our mission of inspiring students to be independent thinkers, who pursue their passion, and who strive to make a positive difference in the world. We believe that this wonderful space of adventure, exploration, fun and learning for students will continue to serve us in this mission well into the future."
Mrs Jane Smith, Head of Primary School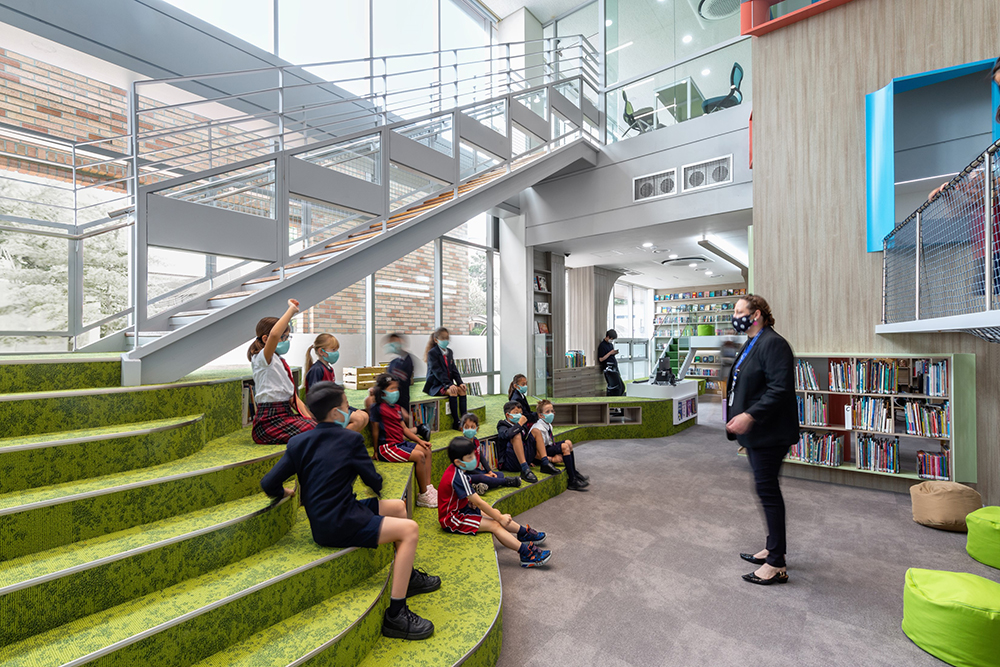 "Globally recognised design is no longer about sheer aesthetics. It needs to be relevant to our times. This means addressing the climate crisis by using sustainable approaches and creating a more interactive and flexible space where children could learn and play, and going beyond more traditional spaces that weren't conducive to interactive learning."
Mr Gudmundur Hegner Jonsson, Head of College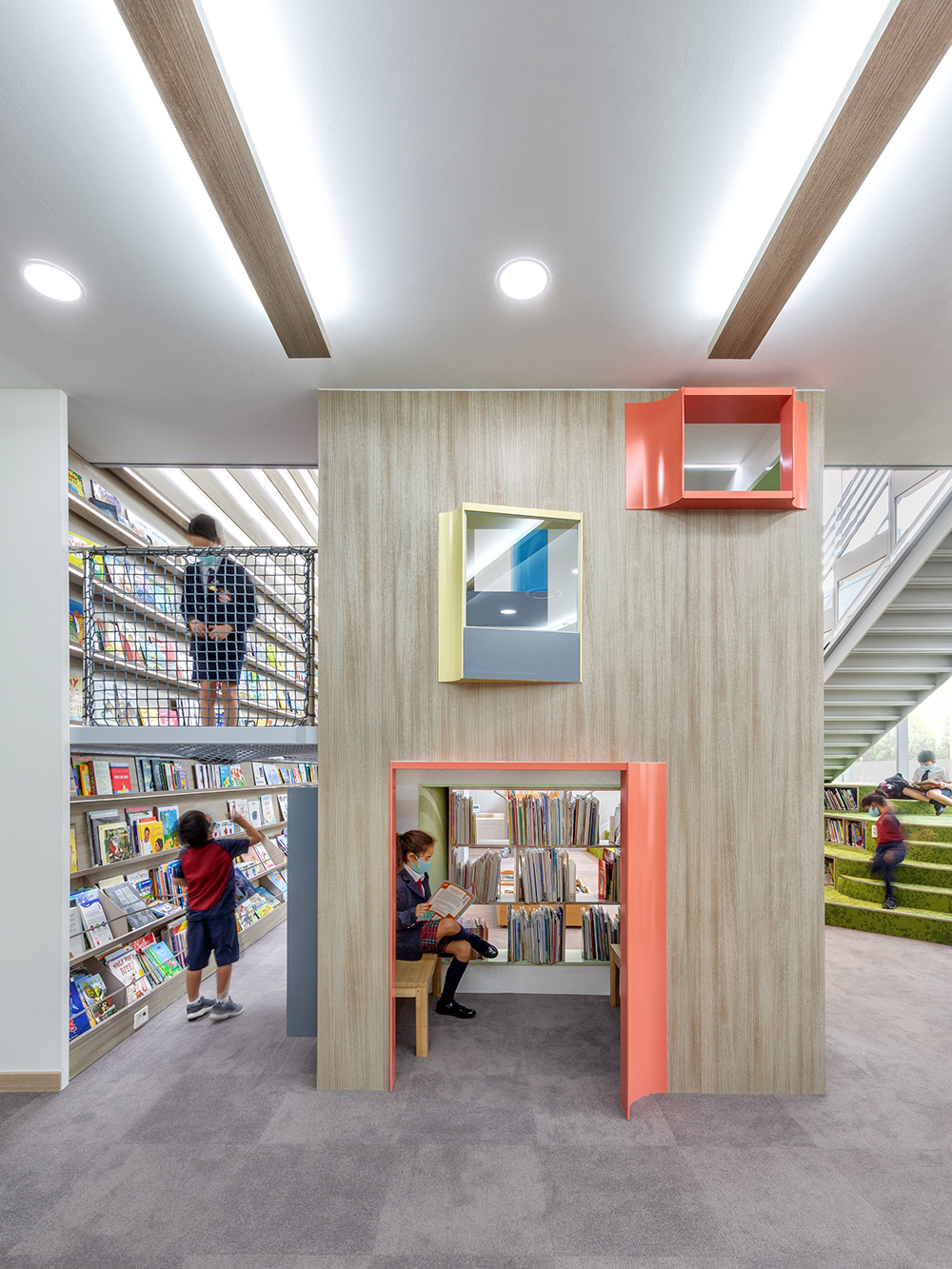 "It's a great honour to receive the AIA International Region Award...Behind every successful design, there's always a great client. I would like to thank Dulwich College Seoul [for its vision around the project]...We conceived of the interior as buildings within a building. At the scale of the child, the project is a city to be continually explored."
Mr John Hong, Professor, Seoul National University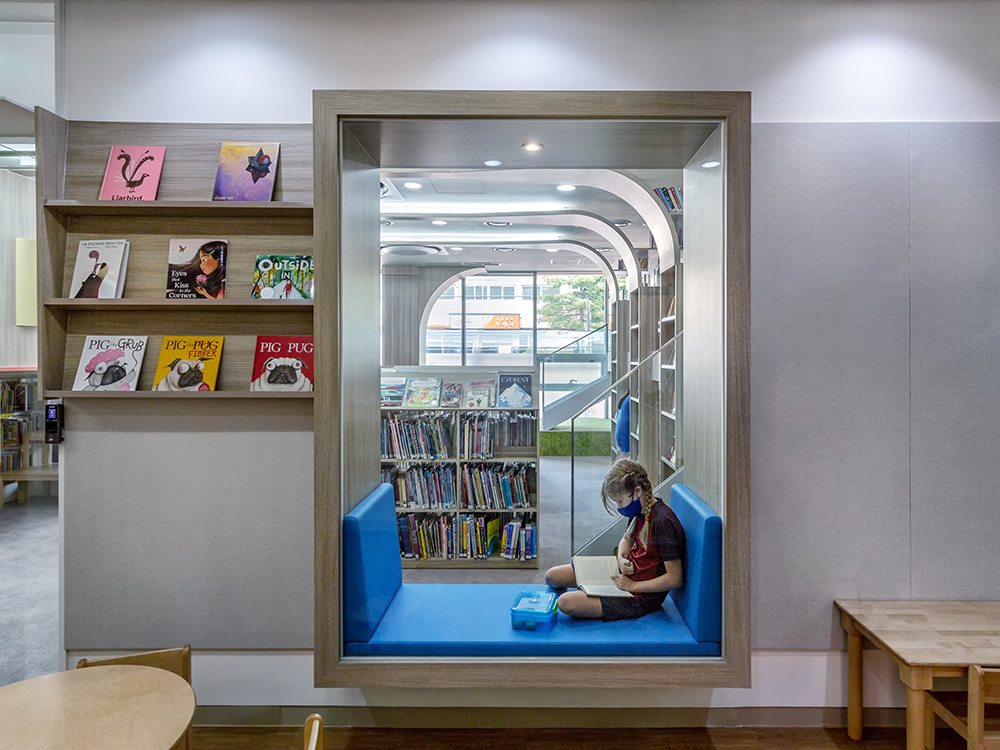 "We wanted the space to spark curiosity and learning in our students. We wanted classes to use the space, not just during their library time but also for a variety of activities...Since the Inquiry Hub has opened, students have been researching, learning and being creative in using the space in a way it's never been used before."
Mrs Belinda Cox, Inquiry Hub Librarian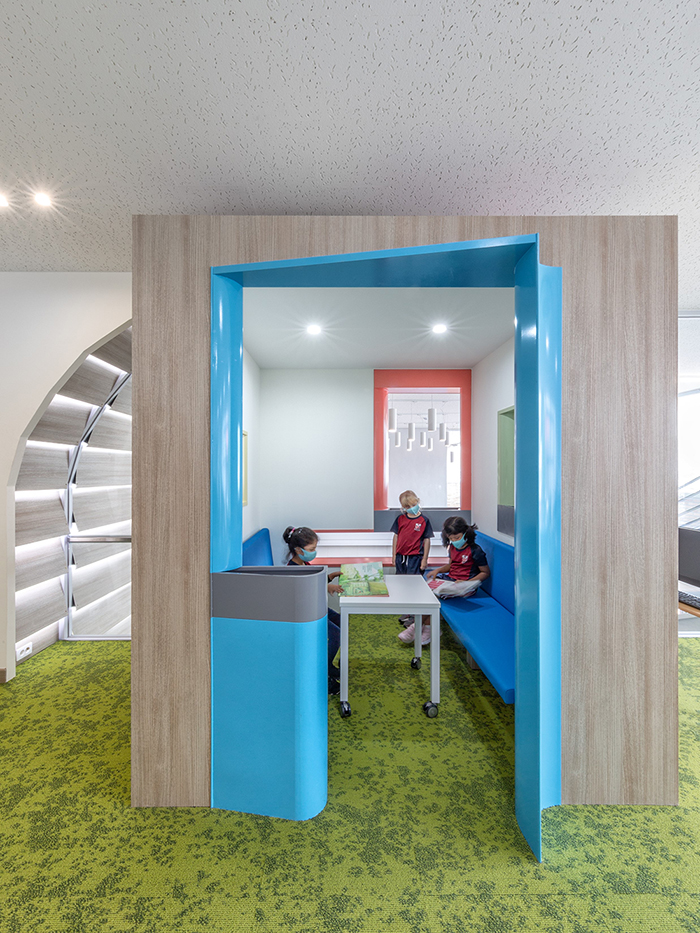 Inquiry Hub Design Elements
As a renovation of a children's library, the new design implements the idea of 'interior urbanism' to create immersive spaces that foster creative learning and play. While the existing flat and two-dimensional library placed children and books across a low, horizontal baseline, the new design takes advantage of the double-height volume and uses landscape-like stairs, mezzanines, a hammock, and central tower to create a sense of individual agency. Through the nested scales of new elements, children and adults can interact in diverse pockets of the space, from one-on-one to collective engagement.
The Inquiry Hub intersects with the rest of the school through its transparent entry and reading bay window. Interior elements are carefully positioned to draw students into a bookstacks area with an adjacent book mezzanine. This zone creates 'future memories' by referencing an urban arcade and historically significant libraries from around the world. In the double-height, multi-purpose area, the afore-mentioned landscape stair with integrated bookshelves allows children to gather in various groups.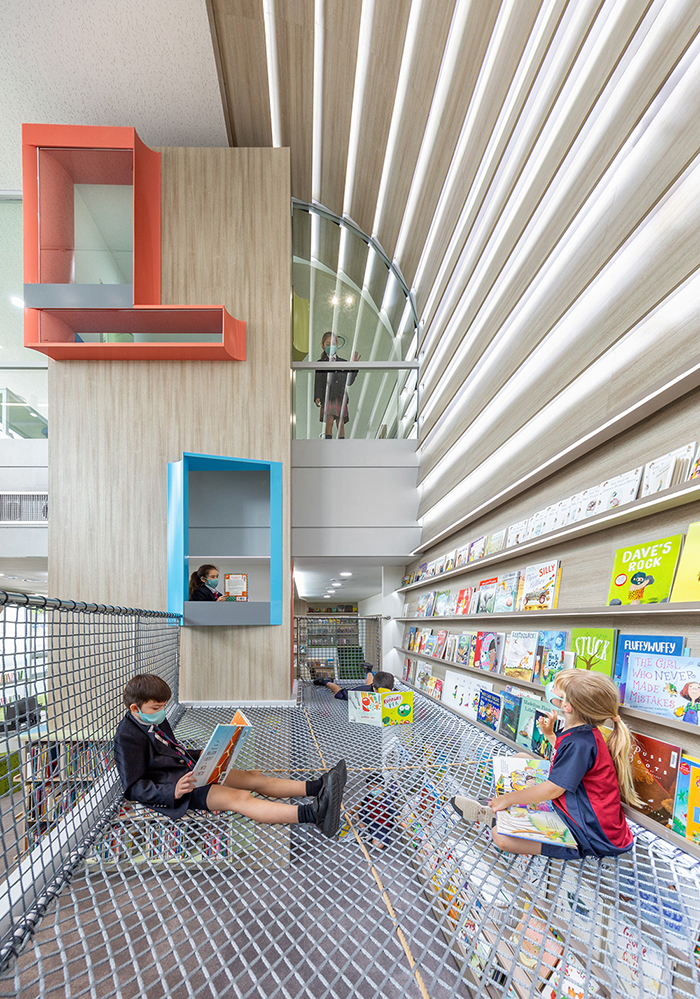 The library's central figure is a two-story tower supporting a hammock: Together they form a vertical learning and play experience. The added dimension allows access to two levels of front-facing books – a display format that inspires children to interact with learning materials. The top portion of the tower faces a flexible second floor classroom reserved for language learning, technology, crafts, and lectures and workshops.
We would like to thank Professor Hong and his team for this outstanding contribution to our College campus and congratulate them on receiving such a prestigious award.
Please watch this video for comments from Professor John Hong and his team and Head of Primary School Jane Smith.