New York 2017 will live long in the memory. This was just one day! Walking tours that saw a six-hour journey through Central Park and Grand Central Station - into the Rockefeller Centre for food (and a little bit of shopping) before heading to the Winter Garden just off Times Square to see School of Rock - the students were astounded at the ability of the young people in the cast - most of whom were only 11 and 12 years old.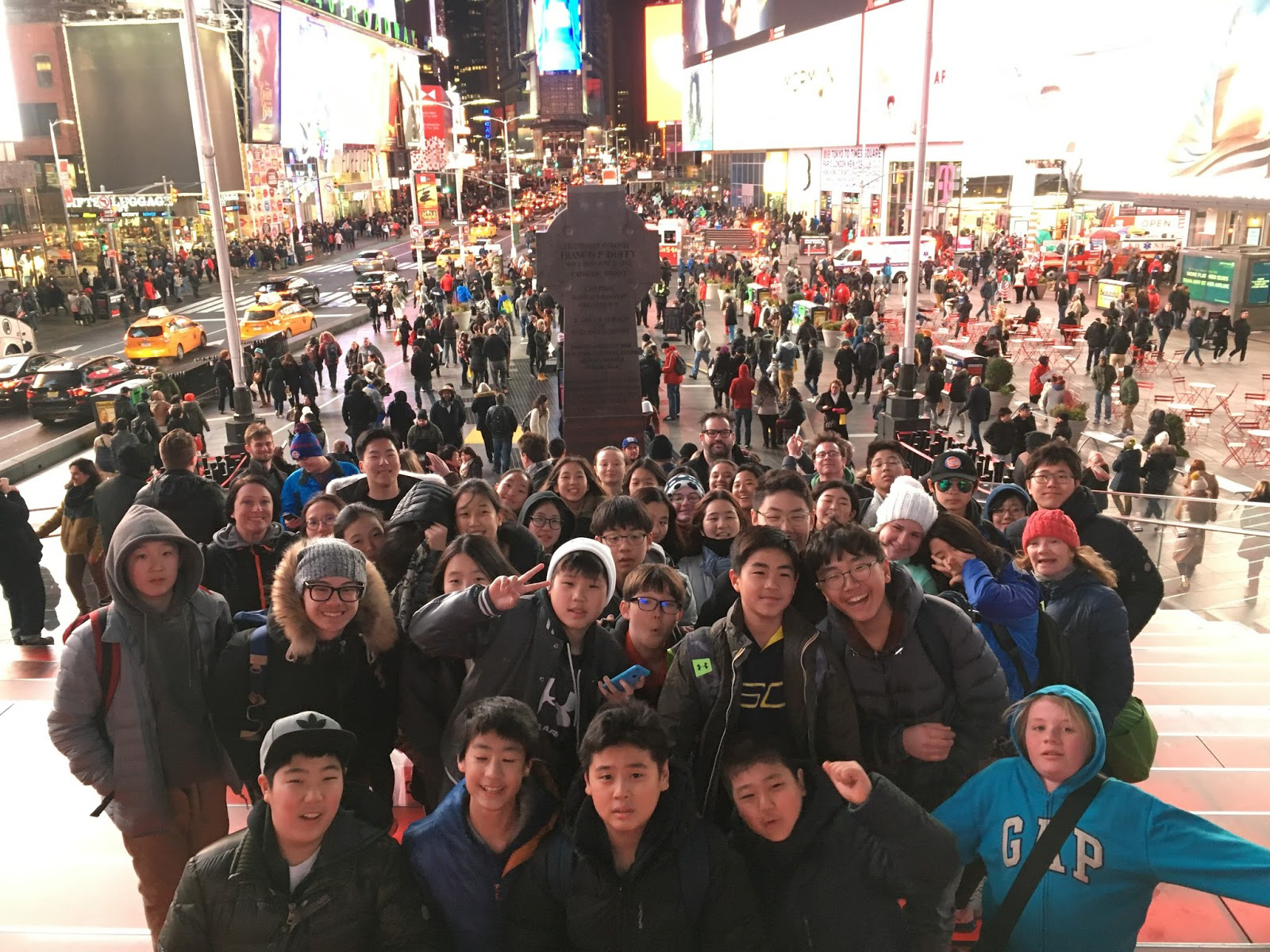 More exciting days were ahead - world class museums such as MoMA and the Met, as well as varied Broadway productions such as A Bronx Tale and Miss Saigon. Basketball at the Garden was an experience that is hard to beat, as was walking across movie locations such as the Brooklyn Bridge (following in the recent footprints of Keanu Reeves). Professional workshops also helped the students develop their skills in voice, performance and dance.
Look out in the Newsletter next week for a link to a student made blog about the trip - I am looking forward to seeing it myself.
Mr Richard Bridges
IB Co-ordinator/Assistant Head of Senior School