Congratulations to the New Student Leadership Team
Congratulations to the New Student Leadership Team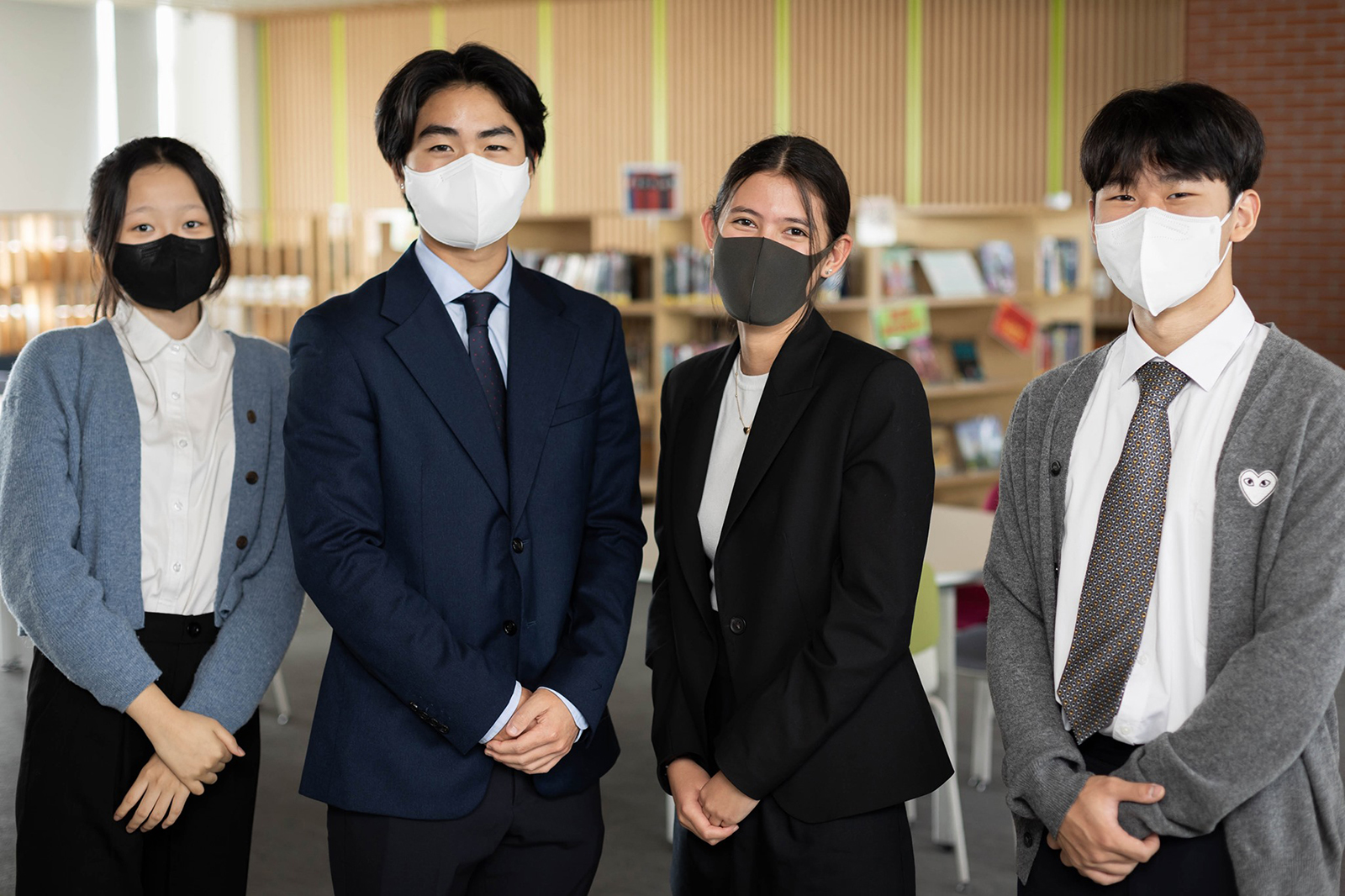 Ms Gardner (Assistant Head, IB Coordinator) and I had the pleasure of interviewing Year 12 students who had applied for a position on the Student Leadership Team. The application process consisted of a letter of application and a one-minute video about what makes a great leader, which was shared with teachers and students. Staff and students were invited to vote ahead of the final interviews.
Ms Gardner and I were extremely impressed with the quality of applications. Letters were carefully written, we saw some imaginative videos, and the applicants all performed well in the interviews. We deliberated over the weekend and announced the results. Congratulations to the Student Leadership Team for 2021-22. They are excellent role models for the school community and they have some fantastic ideas for initiatives to make the Senior School even better.
Head Students - Kris L and Sophia W
Deputy Head Students - Aaron Y and Jiyoon L
The Student Leadership Team for 2020-21 formally stepped down. I have thoroughly enjoyed working with Victor J, Suan K, Jackson W and Charlotte K. They have done an exceptional job over the past year, and especially through the various challenges and uncertainties presented by COVID-19 and campus closures. They should look back with enormous pride on their work in developing the SSAEM mentoring scheme. They have laid the foundations for a scheme that will continue to benefit students this year and in years to come – a fantastic legacy!
Ms Sarah Harrison
Head of Senior School