Sports at the Dulwich Olympiad

Sports at the Olympiad
Our Dulwich Olympiad students were very fortunate to play in and visit some of London's most iconic sporting venues and play against some great opposition from our Dulwich College International family. Our sporting week in London consisted of a great variety of activities.
Saturday, 23 April 2019
Our Dulwich College Seoul Olympians from all disciplines attended an English Premiership Rugby match at the London Stadium (Olympic Park) between Saracens and Harlequins. Prior to the match, our students had the unique opportunity to take part in a parade around the field in front of the crowd and witness the players in their warm-up routine up close. Following the parade, the students were treated to an engaging and physical contest between the two London rivals where Saracens came out on top, beating Harlequins 27-20.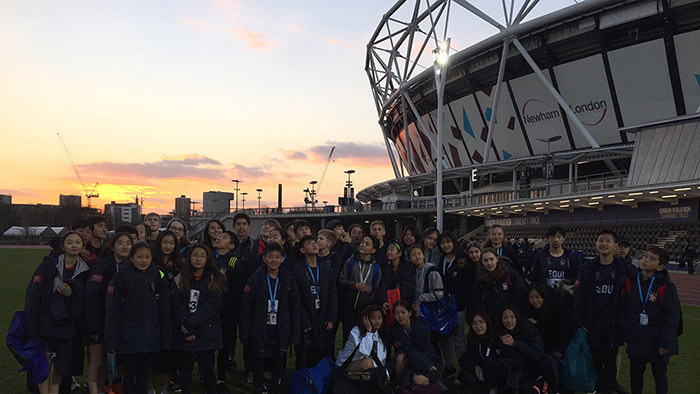 Monday, 25 April 2019 - Touch Rugby at Dulwich College
On our first day of activities at Dulwich College in London, our sporting students were given the opportunity to play some Touch Rugby, led and coached by students from the College. This was a great way for our students to learn a new sport, meet some friends from the other schools as well as have some fun on the famous playing fields at the College. The Touch Rugby tournament was followed by a competitive, yet friendly, Tug-of-War event.
Tuesday, 26th April 2019 - Athletics at the Queen Elizabeth Park
Tuesday's Athletics event was held at the Queen Elizabeth Park's Community Athletics Track. Our young athletes pushed themselves hard to ensure they were representing our school as best they could. We had some outstanding results with a flurry of medals throughout the day. It was an inspirational experience to compete in the shadow of the London Stadium, which was right next door to the track. Whilst the Athletics competition was happening, students had the chance to tour the London Stadium (home to West Ham FC) and/or slide down 'The London Orb', the dominating red sculpture that was unveiled for the 2012 Olympic Games.

Wednesday, 27th April 2019 - Football at Dulwich College
Wednesday's Football tournament was held on the luscious green fields at Dulwich College in London. All four of our teams did exceptionally well and played some superb Football. The level of competition was exceptionally high where our students had the chance to put their skills and teamwork to the test.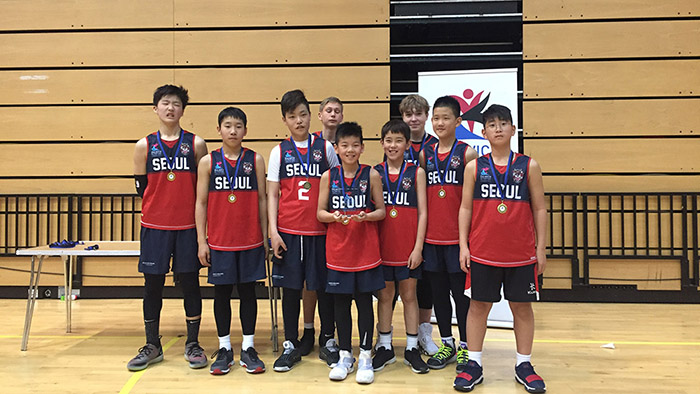 Thursday, 28th April 2019 - Basketball at the Copper Box Arena
Playing Basketball in the Olympiad Basketball tournament at the iconic Copper Box Arena within Queen Elizabeth Park will be something that our students will remember for a very long time. All of our teams played extremely well with three of our four teams coming in the top three in their respective divisions. Special mention goes to our U13 boys who secured 1st place in their competition - they showed composure, teamwork and desire to see off all of their competition.
Thursday, 28 April 2019 - Swimming at the London Aquatics Centre
Our Swimmers showed their Olympic spirit whilst representing the Leopard Seals in the infamous London Aquatic Centre. Many of our swimmers' performances were as impressive as the venue itself with four new Dulwich Olympiad Swimming records being broken by DCSL Swimmers. Well done!
Mr Lorne Barnard
Director of Sport