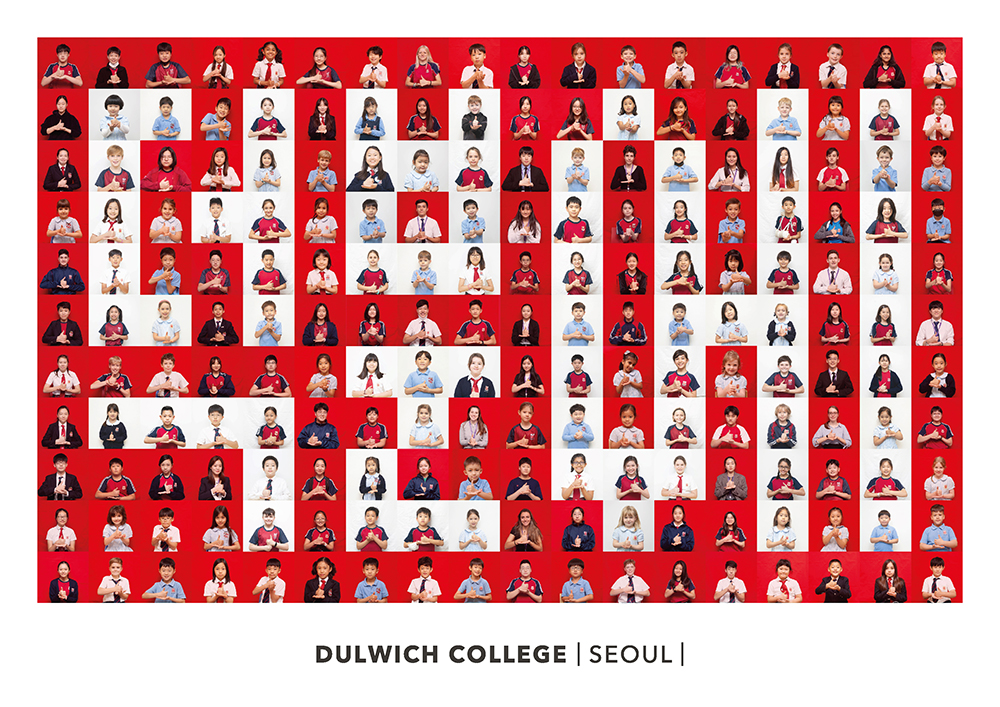 About 200 of our students were involved in delivering this thank you message to the Korea Centers for Disease Control and local medical professionals this week.
In contribution to the "Deokbune Challenge," which translates to "Thank You Challenge," the students were photographed doing sign language for "appreciation" and "respect" for medical staff dedicated to responding to COVID-19. The resulting images were then arranged to create a mosaic of the word "Deokbune" in Korean.
We then mailed a nice big print to the KCDC along with a hand-written letter of thanks from Haeann in Year 6 on behalf of all of the students and staff at Dulwich College Seoul.