Thoughts of the Times : Online Education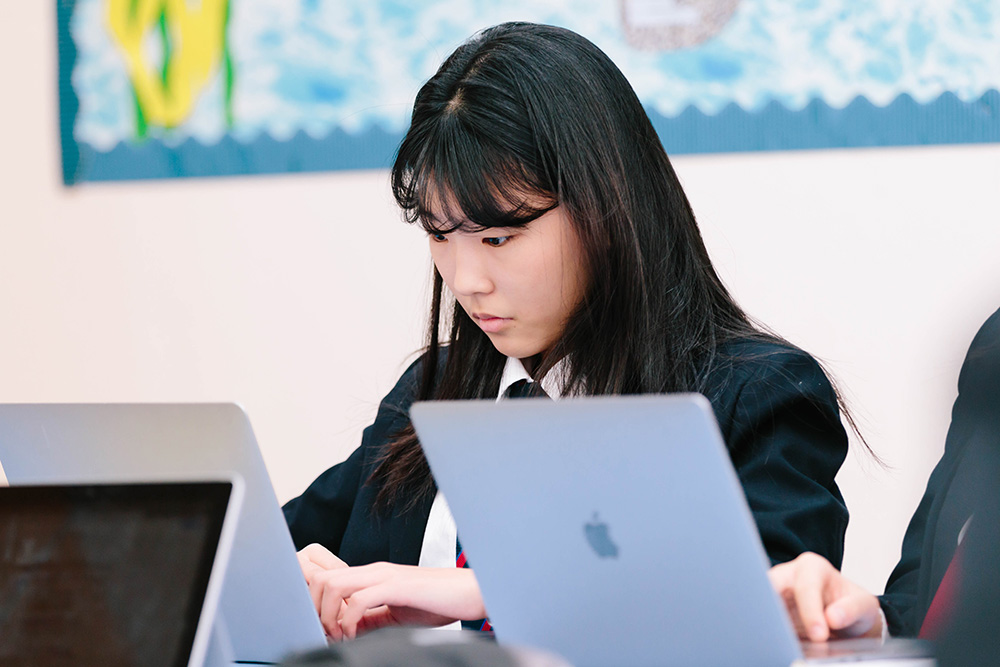 Please click here for the original article by our Head of College, Mr Graeme Salt published on March 10th in the Korea Times.
Korean international schools have now joined those in China and Southeast Asia in moving towards online learning in response to the COVID-19 crisis and enforced campus closures.

Despite technological advances, it is times such as these that remind us most pertinently that schools as physical environments for multiple personal interactions have a secure future. In the absence of a campus though, educators must rely on the online environment to maintain the very best learning for their students.

My school, Dulwich College Seoul, is part of an international group, and colleagues in China have now entered a fourth week of online learning. There are many straightforward tips that I would like to share based on our experience. In challenging circumstances, I have no doubt that educators and parents are all aiming to do their best but good practice makes these efforts all the more effective for children.
Providing a bulk of work for students to complete is relatively easy by email but maintaining the motivation and well-being of students is key to shaping the best online learning environments, just as it is in the best physical environments.

Many schools already have solid and sophisticated online communication and learning platforms with Korea's excellent technological infrastructure, allowing for the exchange of large files, running of complex learning software and video conferencing.

However, weak pedagogy will be brutally exposed online, so what are examples of good practice?

Some key concepts for teachers to consider are chunking activities, providing variety over a scheme of work and maintaining personal connection. It should be no surprise that these are qualities of the best pedagogy no matter the circumstances. By "chunking activities," I mean start by drip-feeding short, closed, achievable tasks rather than overwhelming students with too much work or open-ended projects.

Parents play a crucial role in supporting their children at this time, so make their job as easy as possible. Shorter tasks provide opportunities for more feedback and demand more regular connection with students, which helps to maintain motivation. At my school we are running classes on the regular day schedule in real-time to maintain a routine and maximize connections.

Challenge inspires innovation and we have seen teachers using many novel ways of engaging closely with students by using personal video introductions or lessons, video conferencing with classes, providing audio commentary over learning resources and large group screen activities, including joint exercise classes.

Daily personal connection really helps maintain a sense of community in what can be an isolating experience for many students, and regular advice on how to escape the screen during breaks and after school shapes better mental health.

Administrators have a responsibility for ensuring quality and consistency of experience for students while supporting academic staff in their work and well-being as best they can. They should also seek regular feedback from students and parents on their experience to shape improvements over time.

At my school, we use student surveys and videoconferencing with parent representatives. Communication with all members of the community maintains a sense of connection, purpose and confidence.
No one can know how long this will continue, but I do know educators in international schools are committed to doing the very best they can for each child's education, no matter the circumstances.