The Federation of British International Schools In Asia (FOBISIA) Games is a multi-sport competition that includes Football, Basketball, Swimming, and Athletics and is held over a 4 day period in Phuket, Thailand. Dulwich College Seoul competes in these Games' at U11, U13 and U15 age categories and allows those students who are selected to compete at a high level against other international schools from around Asia.
This year's U13 Games was one of the biggest yet with seven schools competing in all four sports. In all areas our elite group of 10 boys and 10 girls gave it their all and came away with many medals and even more memories.
Day 1 Swimming / Athletics
The first day sees a split between the swimming pool in the morning and the athletics track in the afternoon. Students compete in individual events for personal medals but also gain points that would go towards the team total.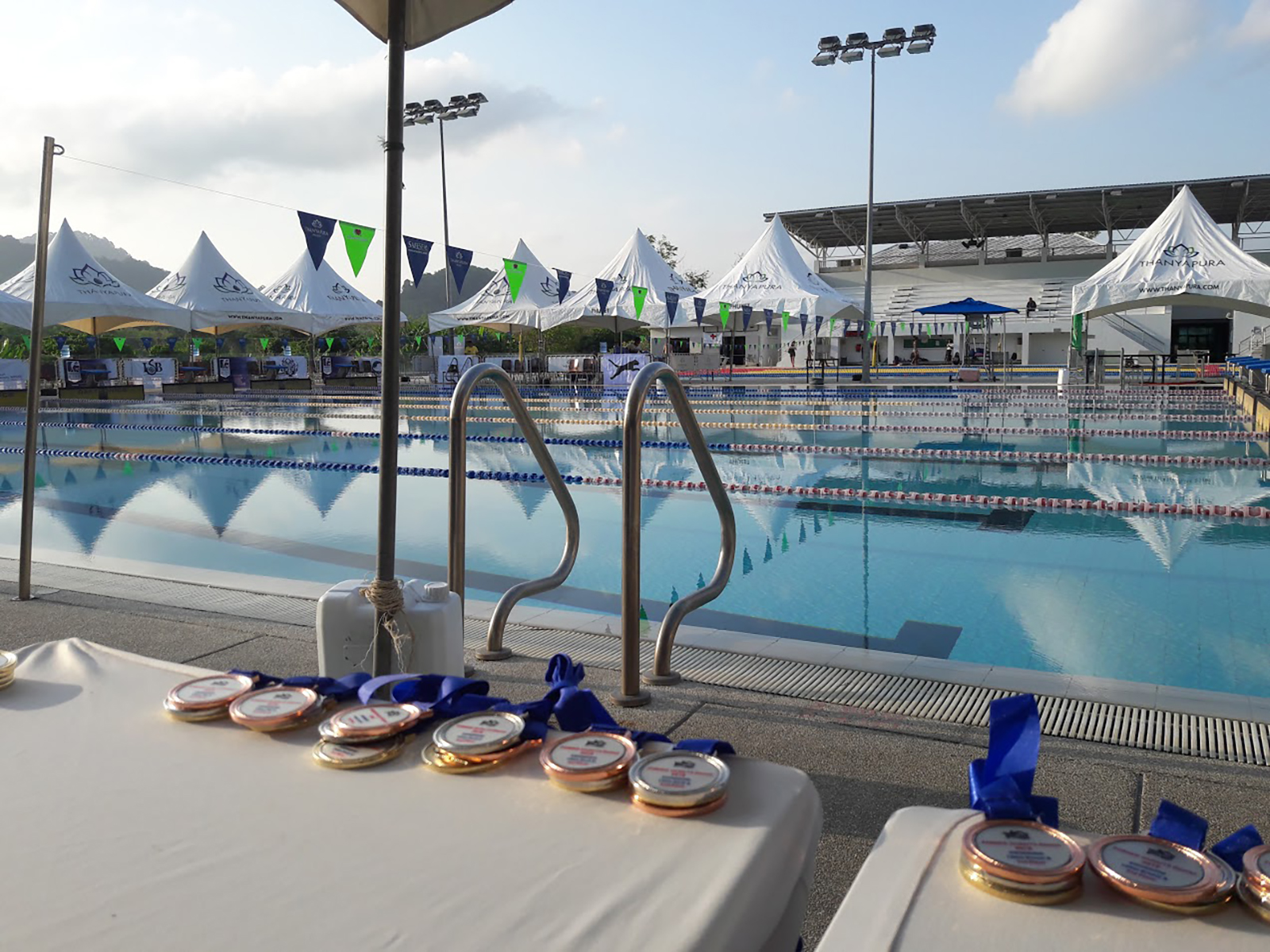 As ever the quality and strength of the DCSL Leopards swim team was on display for all to see and our Leopard Seals came out victorious overall, beating some excellent schools. The Swimming competition is traditionally hotly fought - for a school to win the gold medal position, they have to enter all races and place highly in most races. All of our swimmers did exceptionally well in the water, however, special mention should go to our relay swimmers as the relay races count for 'double points' - victory here helped to solidify our overall team triumph.
After lunch, our athletes moved over to the athletics stadium where they worked hard on the track and out in the field to, unfortunately, just finish outside the medal positions in fourth place overall. This is a great achievement when you consider that almost all of our Athletics training sessions were held in exceptionally cold conditions - the temperature was at -9 'C during one session! Many students got to try out new events, set PB's and hopefully some will take away a desire to work hard and develop these further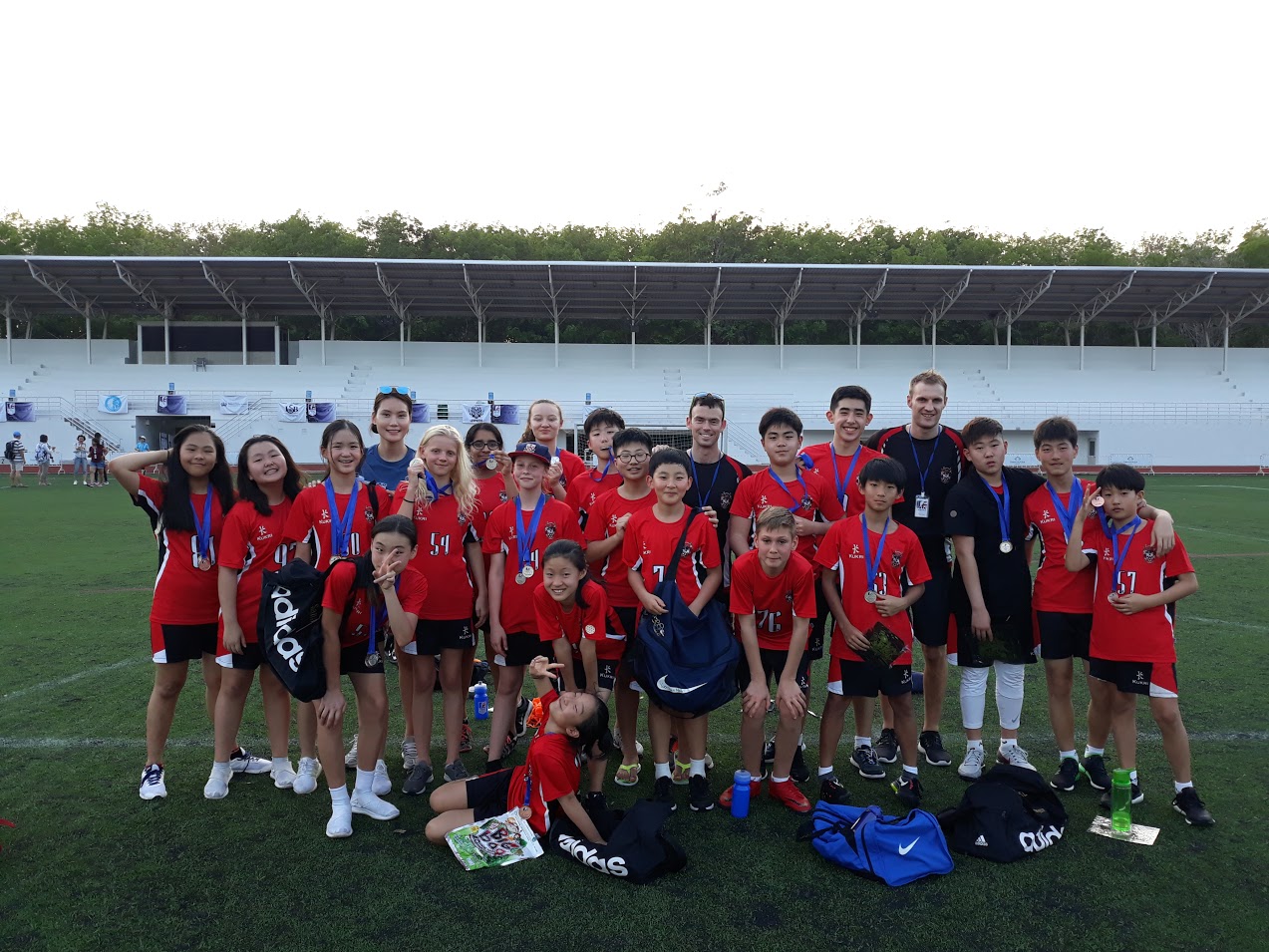 Football
Both the boys and girls Football teams had to compete in six 'round robin' league matches, lasting 24 minutes each, over the course of a day in temperatures around 30 'C. Their league position would then dictate their overall position. Throughout their respective tournaments, both the boys and girls showed exceptional determination and teamwork. The girls came in 2nd place with a goal difference of +10 and the boys won their tournament with a perfect 6 - 0 record and a goal difference of +15.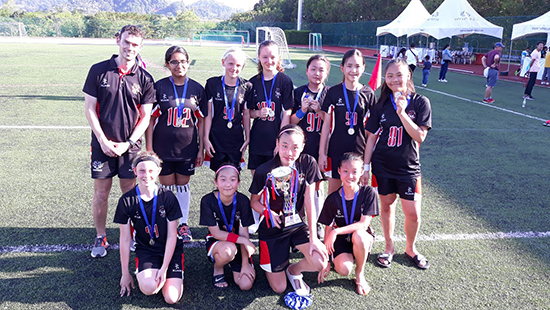 Basketball
The girl's tournament was exceptionally tough and saw our team finishing in 6th place. The girls fought hard until the end and learnt some excellent lessons to help them build towards next year's competition.
The boys played superbly well throughout their pool and cruised to the gold medal with an unbeaten run through both the group and knockout phase. Their victory in the final was all the sweeter as the opponents were our Korean rivals NLCS from Jeju.
Well done to all those students who traveled to Phuket to represent Dulwich College Seoul and thank you to all of their parents for allowing them to experience something so special!