This year the U13 FOBISIA Games were held in Beijing, hosted by the British School of Beijing, Shunyi. The Dulwich squad performed excellently throughout the tournament resulting in our most successful FOBISIA to date. After three long days of tough competition, every student returned to Seoul with at least one medal.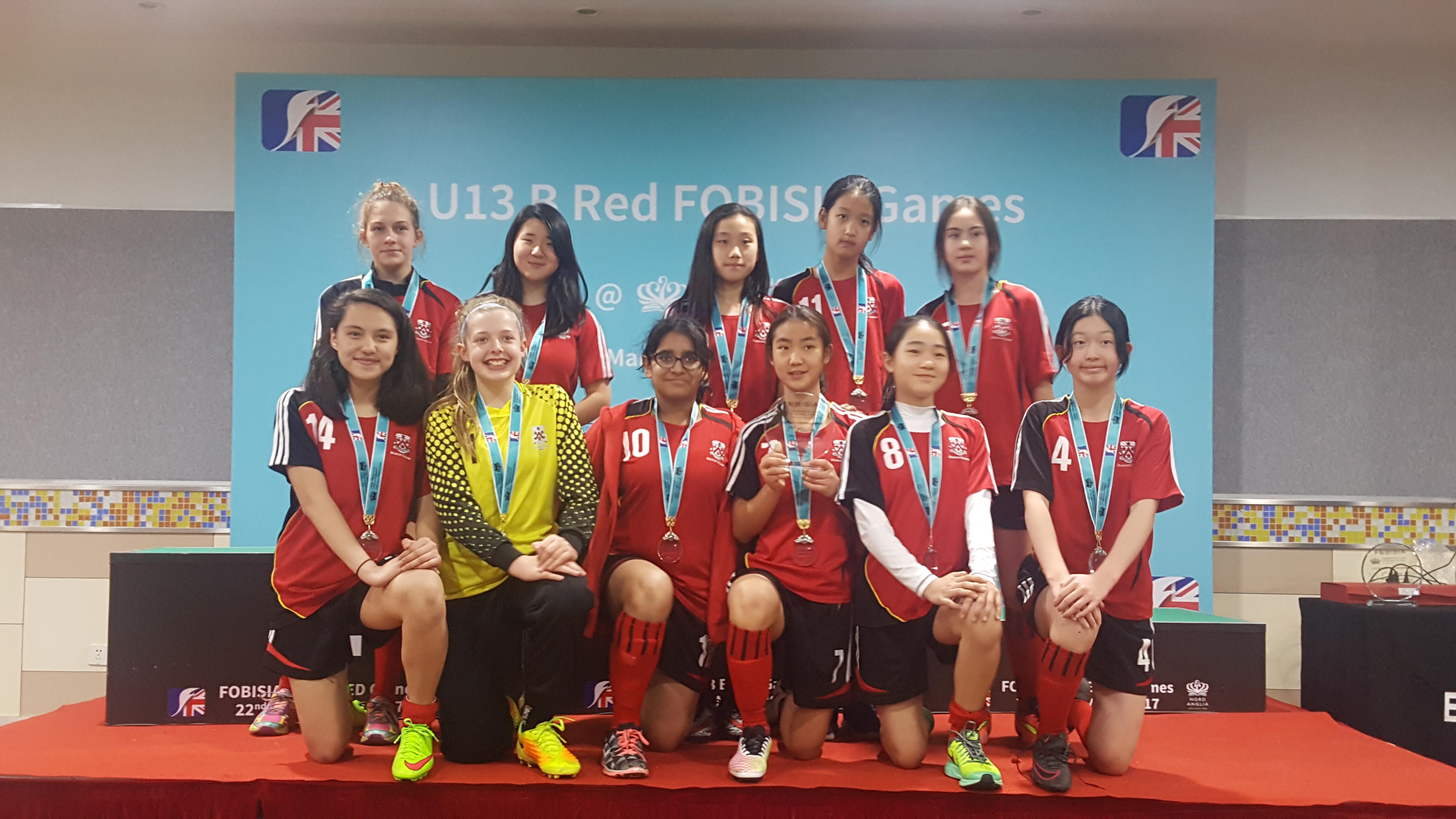 Day 1 started with athletics where we finished in 3rd place thanks to some great performances in the track and field events. After lunch was the swimming competition and the Dulwich College Seoul team were exceptional, finishing as 1st place champions.
On the second day, the boys played football while the girls played basketball. The girls narrowly lost the bronze medal match by just one basket and so finished in 4th place. The boys played some wonderful football and finished in 2nd place after losing a close game in the final.
Day 3 was the reverse of Day 2 with girls competing in football and boys in basketball. The girls played outstanding all day and were desperately unluckily to lose the final 1-0 meaning they finished in 2nd place. It is worth mentioning that the only goal they conceded all day was the single goal in the final. In basketball, the boys simply dominated in every game, demonstrating their outstanding skill, technique and tactical understanding by winning the final with ease and taking home gold.
Overall a fantastic time was had by all and every member of the Dulwich FOBISIA squad can be very proud of their achievements. Well done!
Mr Peter Poulton
PE Department