Year 2 Learns from the Dulwich Community
Year 2 Learns from the Dulwich Community

Over the past six weeks, Year 2 has been learning about the exciting world of plants. They have been learning about how some plants become food like potato chips; how plants are suited to different habitats; how each part of the plant helps the plant to grow and how the life cycle ensures its survival. The children have produced videos and made presentations explaining their learning.
However, nothing encourages children to learn more than getting out of the classroom and learning in different settings. During this topic, the Year 2s asked for some help from the Senior School students and the Year 10 scientists kindly accepted the task of designing six different investigations for the children. They split into teams to create investigations which explained the life of plants, including seed germination, pollination, plant classification, identification of flower parts, and how food and minerals are transported via the xylem and phloem.
The presentation day arrived and the Year 2s went up to the Senior School science laboratories. The excitement of both younger and older students was palpable. Once we all settled in, learning ensued and enjoyment was had by all. The Senior School students had clearly spent lots of time and energy preparing their presentations so that their audience would be engaged. Needless to say, the children were captivated!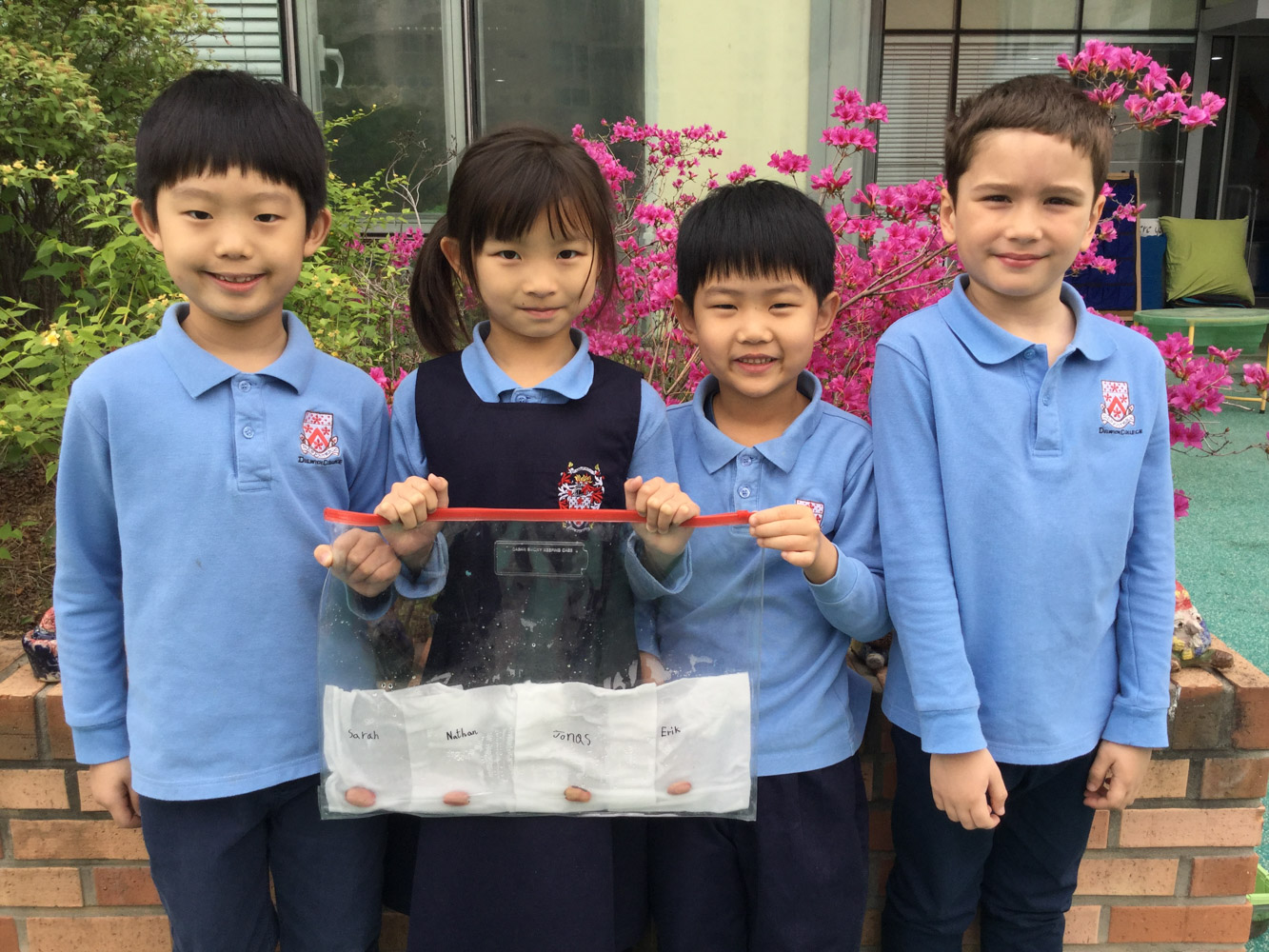 Equipped with a much deeper understanding, the Year 2s went on a trip to the Gangnam Flower Market. It was clear from the fantastic comments the children made they had retained much of their learning. The children could identify the parts of a flower, they talked about pollination and were able to explain how a rose could be an unnaturally blue colour.
The students were able to share their knowledge during our recent theme day. The adults and children in the Year 2 community would like to say thank you to all of the Senior School students and teachers who helped us to understand more about the world around us.
Ms Sarah Doble
Primary Class Teacher