Year 11 and Year 2 Chingus
On Thursday 16 January, the Year 11s and Year 2s met once again for an exciting and enriching hour to celebrate World Education Day. These two year-groups have met in the past as an initiative to create connections and build bridges across the Senior and Primary schools. This also allows older students to be good role models and younger students to have one more person to look up to in the school community.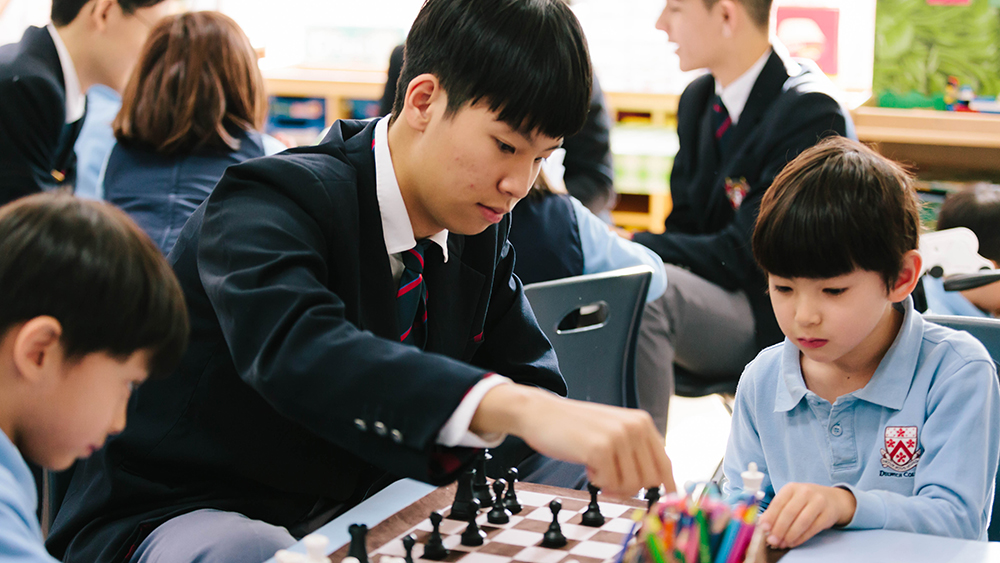 In preparation for this time, the Year 11s had to make ready a little something to teach their Year 2 chingus, and the Year 2 children spent the morning wondering what their counterparts would be sharing with them.
As the time grew closer, Year 11 hearts skipped beats with nervous energy hoping that their chingus would enjoy what they had to share. This talented bunch of young people not only thought about what their friends would like to do, but also thought hard about how to introduce something new and exciting. There was an array of wonderful activities involved such as magic, meditation, monopoly and mingling. Not to mention the wonderful origami and drawing skills that were developed over this time. Indeed, smiles, high-fives and giggles filled the Year 2 learning spaces.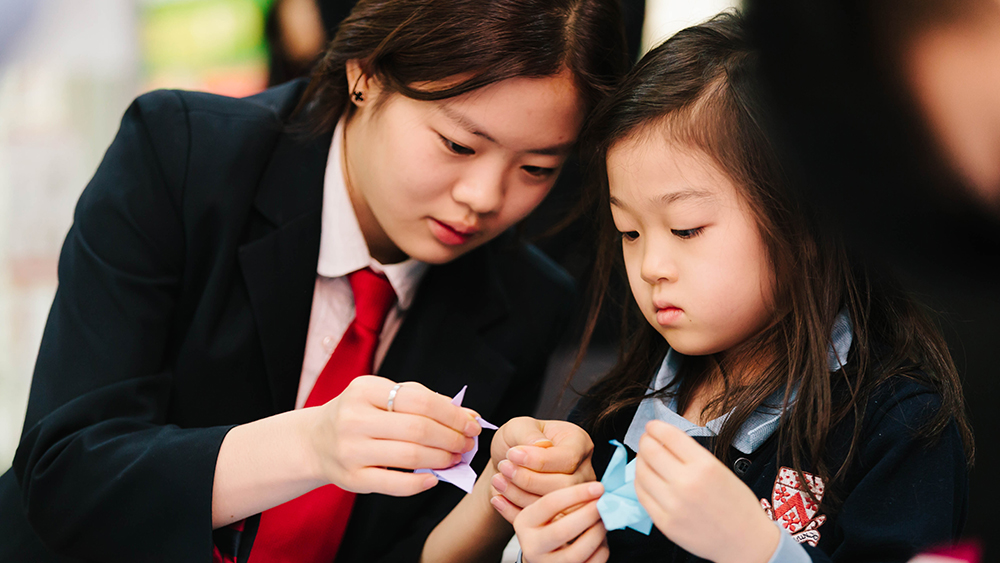 The younger children then needed to say goodbye and get ready for Lunch. One group of children who were drawing on a clear umbrella begged their chingu to come and see them again, so they could play with their fantastic, waterproof creation. Another child asked if their chingu could stay for the whole day next time. With beaming faces, the older students bid their younger friends adieu and headed back to their lessons.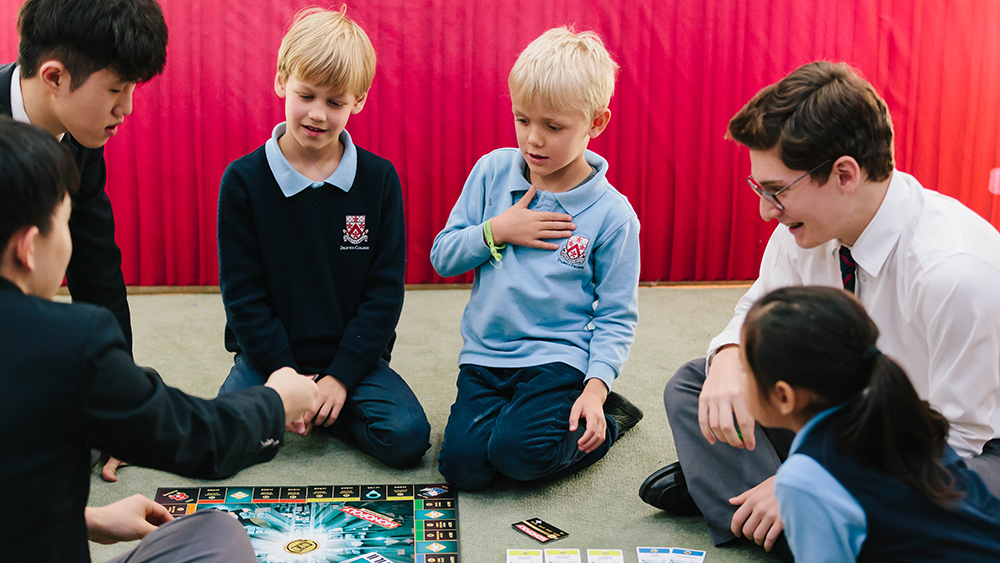 It is clear, that the connections made between these two year-groups have had a wonderful impact on all the children and young people involved as well as the overall atmosphere at Dulwich College Seoul. We are all looking forward to our next meeting and hope to share more exciting knowledge and news.
Ms. Sarah Doble
Year 2 Leader